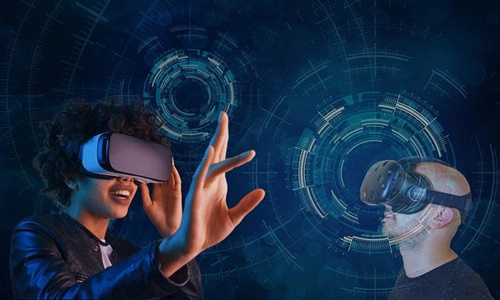 Flowing Cloud Technology has reportedly made its Hong Kong stock exchange (HKEX debut, becoming the first homegrown Metaverse firm to be publicly listed, with a raised capital of around $100 million.
The deal gained much traction in local as well as overseas markets, with the first day of book building seeing the HK public offering tranche oversubscribed by five-fold. This is the largest HK IPO recorded this year with multiples of oversubscribing on the first book building day.
Many investors showed their interest as well, including foreign and Chinese strategic corporates, family offices, hedge funds, and long-only funds, believing the Chinese firm to rival the American content development platform Unity.
Some of the investors include Hong Kong-based AI company SenseTime, and the widely used securities trading platform TradeGo Fintech.
For the record, Flowing Cloud Technology is one of China's leading AR/VR software firms, ranking first in the country's AR/VR service market last year and accounting for 13.5% of the total market share.
Between 2019 and 2021, the company revenue was CNY¥251 million ($35 million), CNY¥339 million ($47.6 million), and CNY¥595 million ($83.6 million) respectively. The compound annual growth rate of revenue during the time period came was 54%, while the revenue in this year's first quarter was CNY¥228 million ($32 million), a 65% increase on-year.
Flowing Cloud's adjusted net profit last year came to about CNY¥105 million ($14.7 million), with the first quarter of 2022 seeing a 315% rate rise on-year.
As China's AR/VR market gains stronger momentum, both in terms of software and hardware, development tools will prove to be key building components in the market.
Flowing Cloud offers the best development service and kits in the software market for Chinese clients, and has collaborated with major tech players like Tencent, Huawei, JD.com, and Baidu.
The firm's valuation ranges between HKD$4-5 billion ($509-637 million), with a forward P/E of approximately 15 to 20 times. The book building will close on 10th October.
Source credit: https://www.businesswire.com/news/home/20221002005047/en/Flowing-Cloud-Tech-Debuts-on-HKEX-Will-Become-First-Metaverse-IPO-in-Hong-Kong