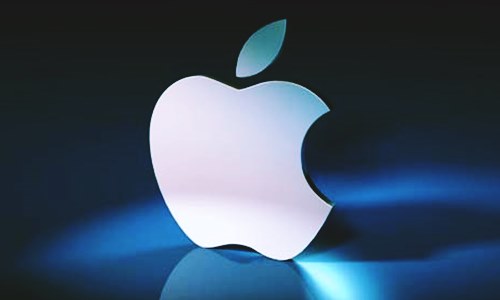 American tech giant, AppleInc. has reportedly acquired stakes in UK's chip supplier Dialog Semiconductor for $600 million, further expanding Apple's in-house chip operations in Europe.
As per trusted sources, the deal would comprise Apple paying $300 million in cash to acquire 300 Dialog engineers, license Dialog's power management technologies, offices and assets, while the remaining $300 million would act as a pre-payment for a three-year supply of Dialog products.
According to CNBC, Dialog said that the company will continue delivery of its chips to its customers and will remain focused towards serving its automotive, IoT sector clients. The deal would not affect Dialog's recent revenues as the company will continue shipments of products currently in production to Apple, the firm added.
For the record, Apple began its chip design operations in 2010 when the company released its first custom processor for its iPhoneand iPadsegments, and the new deal is expected to further Apple's chip operations.
Jalal Bagherli, CEO of Dialog Semiconductor was quoted saying that the transaction would strengthen their firm's prolonged relationship with Apple, and demonstrates the value of the strong business and technologies Dialog has built over the years.
Incidentally, the acquisition stands as Apple's largest asset made in terms of headcount, eventually taking on Dialog's 16% workforce. With Apple's current chip design centers in St. Albans, Britain and Munich, Germany, the new Dialog deal will add four more European offices in Swindon, Livorno, Neuaubing and Nabern.
Thrilled with the acquisition, Johnny Srouji, Apple's SVP of Hardware Technologies, said that Dialog has a deep knowhow in chip development, and the company is delighted to collaborate with Dialog's talented group of engineers who've long supported Apple's products.
Apple's relationship with Dialog goes back to the early iPhones, and the company is looking forward to continuing this prolonged relationship with them in the future, Srouji said.