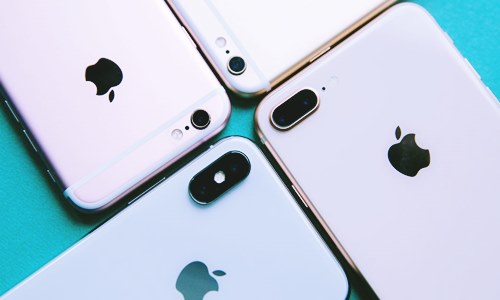 Qualcomm, the renowned semiconductor and telecommunications equipment company has reportedly acknowledged the rumors about Apple discontinuing the use of Qualcomm modems in future iPhone models. Reports suggest that the new iPhone models (X, X Plus) will not be incorporated with Qualcomm's wireless modern chips.
George Davis, Chief Financial Officer of Qualcomm said Apple has finalized its plan to use Qualcomm's competitor, Intel's wireless modems in its next iPhone product launch. For the record, Qualcomm used to exclusively supply Apple with its wireless modems for several years. However, reports suggest that in October 2017, Apple had begun designing its iPad and iPhone models without Qualcomm modem chips.
According to reliable sources, Apple will be adopting Intel's latest 7560 wireless modems, launched last year, which is CDMA compatible and on par with performance with Qualcomm's current X20 modem. Reports suggest that most of the high-end smartphones this year including the OnePlus 6, Oppo Find X, Xiaomi Mi8 and Samsung S9 are likely to use the new intel wireless modem.
Meanwhile, Qualcomm President Cristiano Amon seemed positive about the company's market position and future relation with Apple. According to Amon, the company is pleased with its modem segment and will continue to pour in capital in future. He added that Qualcomm is also looking forward to supply Apple its products again if the opportunity arises.
Although, Apple has dropped its use of Qualcomm wireless modems in its new iPhone models, the company still sells millions of older models of iPhones (7,8) with Qualcomm wireless modem chips.
According to reliable sources, Qualcomm shares were up by more than 5% on the earning reports which is assumed to be in response to ending its pursuit of the semiconductor company NXP. Intel's shares noticed an increase of half a percent whereas Apple experienced a fall in shares by 1.1 percent.