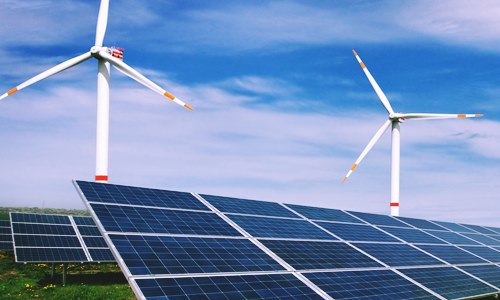 Apple Inc., has recently announced a fund amounting USD 300 million to invest in clean energy schemes in China. The tech behemoth will undertake this activity in partnership with a number of other suppliers, reported sources.
The renewable energy project dubbed as China Clean Energy Fund, aims to generate about 1 GW of energy or at least enough to supply 1 million homes. The China Clean Energy Fund revealed that it will generate power through all clean means for the coming four years.
Reportedly, clean energy has always been at the core of Apple's visions and values. The company for its North Carolina-based data center has already harnessed power through renewable sources about a decade ago. Apple appointed a Bay Area solar contractor to construct its solar energy facility and ended up with bio-gas fuel-cell and three solar farms constructed for the center.
Apple announced that its recently unveiled Daisy, the recycling robot which works to disassemble old iPhones and has global facilities spanning across 43 nations, is completely powered by renewable energy. The company has also been shifting its focus toward its supply chain activities and is working along with Canadian and U.S. aluminum providers to reduce GHG emissions.
The tech giant in its environmental responsibility report 2018 wrote that its mission to 'do more with less' in a bid to reduce the impact on the Earth has never faltered. The company believes in bringing small changes and is therefore continuously striving for redefining and expanding new possibilities.
If the clean energy fund in China proves to be a success, sources deem that this energy model will serve as an example that can replicated in other markets as well.
It has been reported that Corning Incorporated, Luxshare-ICT, Compal Electronics, Sunway Communication and Wistron, Catcher Technology, Jabil,Solvay, Golden Arrow, and Pegatron, forms the first wave of Apple's suppliers. The China Clean Energy Fund will be handled by a Deutsche Bank subsidiary, DWS Group.