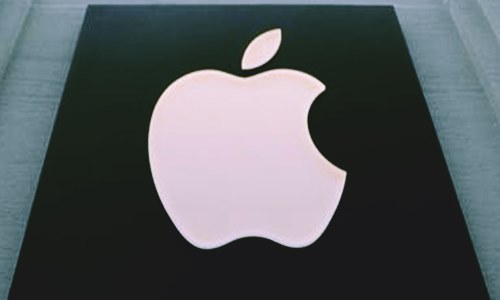 Apple has recently received a patent for its optical 3D fingerprint biometric system. The technology, as per sources, would support the in-display version of Touch ID for future iDevices and Macs.
The patent describes the Apple's invention to be a device like a cellphone, with a dielectric layer and a front surface, where the users can place their finger, with an illumination source. To develop 3D fingerprint ridge data, multiple image sensors will focus on overlapping points of the finger to collect image data based on diffuse scattering and specular reflections of light on user's finger. Patent illustrations point out five pinhole cameras and the coordination of data from different sensors using angles and controller to find out the depth-based dimension of an image.
Though Apple launched its Face ID feature with iPhone X launch in 2017, the feature is still underway to be integrated to more iPhones and even a top end iPad. The company may contemplate offering under the display Touch ID for other models or consider giving biometrics as an option to users and developers in the coming years.
Sources close to the matter claim that Apple has also been developing its ultrasonic in-display fingerprint sensor technology. This is apparently configured to gather biometric data as well as detect the hand's location on the screen surface. If reports are to be believed, Samsung the biggest competitor of the company is also gearing up for introducing ultrasonic fingerprint ID under the display.
Lately, Apple also issued a patent for its electronic credentials system which can store and transmit user's identity credentials. This feature will enable the device to be used for prominent applications like ePassports.
Using smartphones as identity credentials may sound too advanced, claim experts, but for the protection of credentials, the technology needs to take several biometric modalities into consideration.