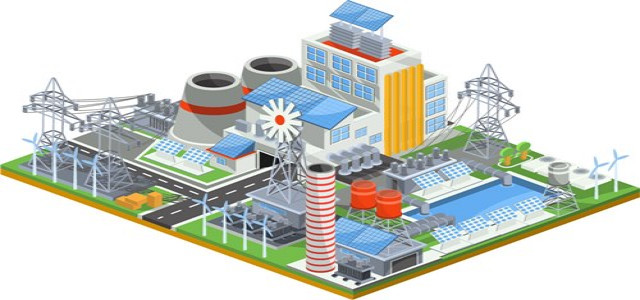 Ansaldo Energia and Energy Dome have reportedly inked a non-exclusive license agreement to collaborate on the commercialization of long-term energy storage plants across the EMEA (Europe, the Middle East, and Africa) region.
This move will support greater usage and integration of renewable energy on the grid. The collaboration will help expedite the shift from fossil fuel power to renewable energy to cater to climate goals.
While Energy Dome is nearing the completion of its first commercial CO2 Battery storage plant in Sardinia, Italy; the company estimates to build around 30 facilities over the next five years in Germany, Italy, Africa, and the Middle East. These facilities will leverage Energy Dome's non-toxic, non-flammable carbon dioxide-based solution for power storage and dispatch.
Starting next year, both companies expect the installation of the first CO2 Batteries, including guarantees in performance. Ansaldo Energia will be the EPC, based on the FEED (Front-End-Engineering-Design) developed by Energy Dome.
After signing the agreement, Giuseppe Marino, the Chief Executive Officer of Ansaldo Energia, stated that the deal with Energy Dome is a crucial step in the company's plans to broaden its clean energy business with energy storage solutions to aid power sector companies maximize their wind, solar, and other renewable energy sources, whilst assuring reliability.
The CO­2 Battery technology of Energy Dome does not include environmentally challenging and scarce raw materials like lithium. But it uses off-the-shelf components and carbon dioxide to charge and discharge power from 4 to 24 hours. This enables renewables to serve as completely dispatchable daily energy resources.
CO2 Batteries of Energy Dome can be installed anywhere at nearly half the cost of same-sized storage facilities of lithium-ion batteries and have top-quality round-trip efficiency, with no degradation in performance over a life cycle of 25 years.
For the unversed, Energy Dome is an energy tech firm focused on transforming the emissions of CO2.
Source credit:
https://www.businesswire.com/news/home/20220403005047/en/Energy-Dome-and-Ansaldo-Energia-Sign-Agreement-to-Bring-Energy-Storage-Facilities-to-Europe-Middle-East-Africa