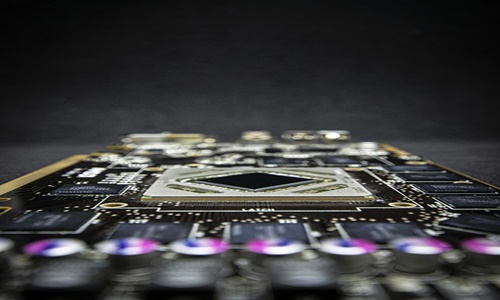 AMD or Advanced Micro Devices, has reportedly launched its new lineup of 4th Gen Epyc processors, based on the Zen 4 architecture during an event in San Francisco, US.
Lisa Su, CEO of AMD said that unlike its rival, such as Intel, the Fourth Gen Epyc features up to 96 cores, which makes its performance three times better, and offers the leadership performance and energy efficiency required for data center applications.
AMD launched the Epyc processor in 2017, which was based on its Zen 1 core to compete against the then-dominant microprocessors by Intel.
Mark Papermaster, CTO of AMD, said that Zen disrupted the industry on its launch by bringing performance and energy efficiency gains simultaneously, adding that Zen 4 and Zen4c will be available from early next year.
Last year, AMD's third-gen Milan processor had a performance lead of 40% over Intel's Icelake.
Su said that the firm has been consistently delivering three generations of Epyc in the past five years, which has been deployed by all major cloud providers.
Epyc is utilized by five out of the ten most powerful supercomputers and eight out of the ten most efficient supercomputers.
Su noted that power consumption has become a significant limiter in data centers, with energy costs in some parts of the world having increased five-fold.
She said that millions of dollars can be saved by data centers since the same performance from 15 Intel Xeon Platinum 8380 processors can be achieved with only 5 4th Gen Epyc processors.
The Fourth Gen Epyc features 5-nanometer manufacturing to connect 90 billion transistors in the chip.
The series is available under three variants, Epyc Genoa based on standard Zen 4, Epyc Bergamo based on Compute Density-Optimized Zen 4C, and EPYC Genoa-X based on Cache-Optimized Zen 4 V-Cache.
Microsoft Azure said that it will be releasing virtual machine instances based on the new AMD processors, while HPE also said that it will be adding six new platforms built on Fourth Gen Epyc.
Google Cloud, which also utilizes Epyc CPU, praised its confidential computing features.
Source credit: https://venturebeat.com/ai/amd-ceo-unveils-4th-gen-epyc-with-3x-performance-of-rivals/