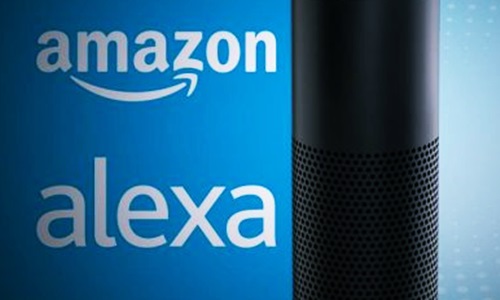 Renowned e-commerce giant Amazon Inc. has reportedly announced that it has released the Alexa Mobile Accessory (AMA) kit - a software toolkit that would allow Bluetooth-enabled device manufacturers to quickly add up Alexa to their device list.
Reports cite, the AMA toolkit would allow wireless devices to establish a connection with the Alexa smartphone application to enable users to control things such as news, music, Alexa skills as well as the smart home control through voice commands.
According to a blog post published by Amazon, the AMA toolkit defines a custom data transmission protocol to ferry Alexa control signals and audio data over Bluetooth Low Energy (BLE) & Bluetooth (BT) and allows the Alexa app - on iOS or Android - to communicate with the BT device. This has eliminated the need for software developers to build and maintain a separate customized Alexa app, which further expands and simplifies the Alexa experience for customers on wireless BT devices.
Initially made available for only a select few - devices like the Jabra Elite 65t and Sony and Bose headphones, the toolkit reportedly allows users to access a number of Alexa services that were most popular by utilizing Alexa Voice Service (AVS). However, as evident from a majority of the user reviews, these services were limited.
Amazon reportedly first unveiled the AMA toolkit back in January, prior to the Consumer Electronics Show (CES), with the intention of bringing its smart assistant to more BT-enabled devices such as wearables and headphones. The launch was a part of a larger attempt to integrate Alexa into more cars, workplaces and homes. With this latest move, Amazon has come significantly close to achieve that goal.
Meanwhile, immediately following Amazon's announcement, Qualcomm unveiled its Smart Headset, the company's first Amazon-approved reference design that would enable device manufacturers to test Alexa on-the-go.
According to reports, it remains to be seen how the developer community responds to this news and what kind of Alexa enabled devices they come up with.