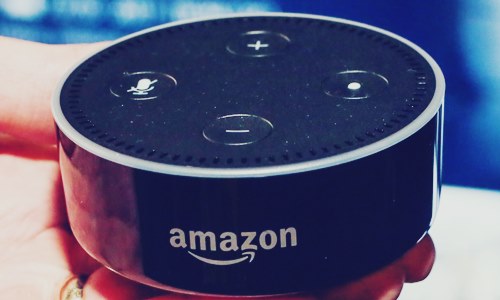 Renowned e-commerce giant Amazon has reportedly announced the launch of an array of new products and features that are designed to further enhance the capabilities of a smart home. Reports claim, the move apparently intends to further ingrain the company's flagship product Alexa into the lives of customers.
Reportedly, the internet giant also aspires to popularize Alexa among potential customers by enabling them to connect with its Internet of Things (IoT) universe through the voice assistant technology.
According to a report by the Business Insider, Amazon has launched a total of 70 new products and features consisting of 13 new hardware devices and a plethora of new Alexa software updates and services. The report stated that selling these products isn't Amazon's primary agenda but rather it is the amount of options they are providing to potential customers. These options, in turn, are expected to benefit Amazon in integrating itself into the lives of its customers.
Chief Executive Officer of Amazon, Jeff Bezos, reportedly envisions voice interaction to be the next user interface through which humans could interact with machines. All the newly unveiled devices are Alexa-enabled which gives the voice assistant a range of new abilities that it could utilize to perform its duties in a better way.
According to reports, the newly launched devices includes a new Echo Dot - Amazon's best-selling device, the Echo Input which is a four-microphone device that allows Alexa to connect with Echo Dot, a $60 Alexa-enabled microwave oven, Alexa Guard - a residential security system capable of detecting smoke, CO2 and even the sound of breaking glass, and the Echo Wall Clock - a Bluetooth enabled wall clock that sets reminders, timers and alarms.
Reportedly, some of the software updates include Alexa Hunches which analyze the daily routine of users and alerts if it detects a change, Whisper which allows users to interact with Alexa through whispers, and Follow Up which allows Alexa to grasp subjects in a sentence.