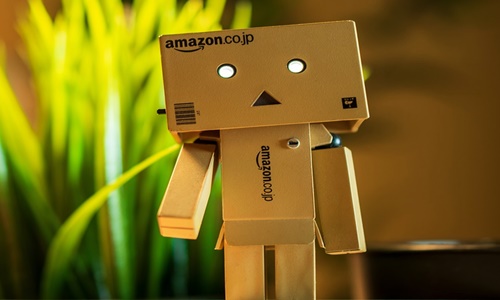 Multinational technology firm Amazon has reportedly developed a piece of wearable technology for its workers that will protect them from accidents involving robots. Sources familiar with the knowledge of the matter claim that the wearable technology - tentatively titled Robotic Tech Vest is designed for the retail company's employees working in warehouse centers together with autonomous robots.
Apparently, The Robotic Tech Vest has built-in sensors, electronic belt that provides warning alerts to robots which are very close to inform them of the presence of a worker. Amazon has deployed the Robotic Tech Vest across 25 sites.
For the uninitiated, earlier in the month of December twenty four Amazon workers at a warehouse in New Jersey (NJ) were hospitalized after a robot reportedly punctured a can of bear repellent. One of the autonomous machines working in the warehouse pierced the can after it was accidently knocked off a shelf.
As per official statement by Amazon, the safety of its employees has always been a top priority, and a full investigation regarding the incident is now underway.
Brad Porter, Vice President Robotics, Amazon, was reportedly quoted stating that the Robotic Tech Vest would complement the already prevalent safety measures enforced by the company. All of Amazon's robotic systems employ multiple safety systems ranging from training materials and physical barriers to entry, to process controls and on-board, Porter claimed.
Porter was further caught declaring that earlier, associates had taken to marking the grid of cells where they had been working, thereby enabling the robotic traffic planner to route around the region. However, he continues, the Robotic Tech Vest allows robots to sense a human being from a far-off distance and smartly update its movement plans without the need for the associate to clearly mark out those areas. Porter also added that the vests have logged over a million activations since deployment.
About Amazon:
Amazon, founded by Jeff Bezos on July 5, 1994, headquartered in Seattle, U.S., is the largest e-commerce marketplace & cloud computing platform across the globe.