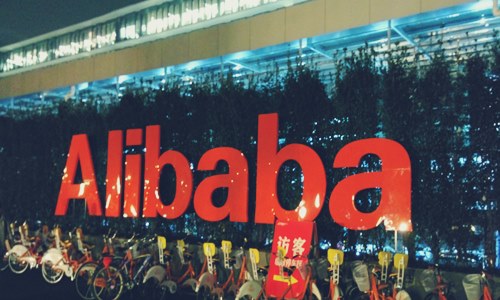 The chipmaker will focus on developing AI chips for use in cloud computing and IP devices.
E-commerce giant, Alibaba Group has reportedly registered its first chip manufacturing subsidiary in Shanghai for the recently announced chipmaking arm Pingtouge. The move is anticipated to reduce China's dependency on foreign computer chips.
Sources close to the matter cite that Pingtouge, with a registered capital of RMB 10 million ($1.5 million), will be developing AI chips for applications like cloud computing and internet-based devices. The company with expertise in data and algorithms, will potentially make technological advances in fields such as quantum computing technology.
For the record, Pingtouge was announced in mid-2018 by Jeff Zhang, CTO, Alibaba, at the company's Cloud Computing Conference in Hangzhou. Moreover, the company is expected to launch its first neural network chip, the AliNPU, by mid-2019.
Trusted reports have it on record that Pingtouge is fully owned by Alibaba's research and development unit, Damo Academy. The research division was launched in 2017, with Alibaba financing RMB 100 billion for developing cutting-edge technologies in AI and quantum computing.
Alibaba has also made investments in several chip companies, including China-based Kneron, Cambricon, DeePhi, and ASR, as well as California's Barefoot Networks. Several other Chinese tech companies have shown their interest in developing homegrown chip technologies as well.
For instance, appliance manufacturer Gree established a subsidiary focusing on developing chips for its products including air conditioners. Moreover, in early 2018, Rokid, based in Hangzhou, specializing in AI development and robotics research, unveiled itsvoice-directed Kamino18 AI chip, which it claims can reduce device power consumption by 30% to 50%.
Although, Chinese chipmaking companies' initiative is rewarding, catching up to their U.S. counterparts, given the large investments needed and a low likelihood of return for several years, could be a major drawback for the industry, cite sources.