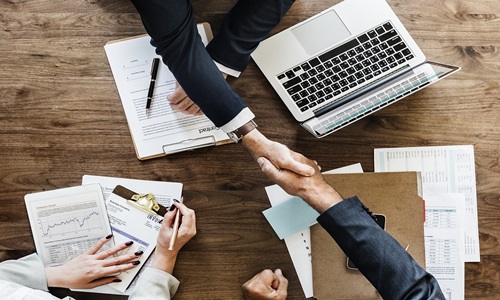 Under the collaboration, both companies aim to design an incubation program that could help startups grow their business.
The two firms intend to bring 20 foreign startups to China while also helping 30 Chinese firms to expand overseas.
Alibaba Cloud, the cloud computing arm of renowned Chinese conglomerate Alibaba Group Holding Ltd, has reportedly signed a partnership agreement with the Chinese unit of New York based WeWork Labs to help early-stage startups grow. Reports cite, under the partnership agreement, the two companies aim to design an innovative incubation program that could help different startups in growing their business both overseas and across Greater China. According to a report by
CX Live
, WeWork would not be making any direct investments in the early-stage startups it intends to help. It will, however, facilitate office rental spaces at a discounted rate, starting from 10% and going up to 25% to them. The company hopes to make payouts when the early-stage startups operating out of these office spaces grow bigger in scale. Under the proposed arrangement, the two firms would be opening over eight co-branded office spaces across China by the end of the year in several cities including Shanghai, Beijing, Shenzhen and Hangzhou. The Manager of Innovation Incubation Department at Alibaba Cloud, Li Zhongyu stated that the company would be facilitating entrepreneurial & technological support to WeWork across several fields ranging from fintech, e-commerce & logistics to healthcare & entertainment. Li further added that Alibaba already holds considerable experience in such incubation projects and has already incubated over 18,000 projects, which were provided a total of RMB 20 billion (approximately $2.9 billion) to help them grow. The Global Head of WeWork Labs, Roee Adler stated that the two companies, with their capabilities, hold different parts of a puzzle, which they could combine to create a bigger picture of entrepreneurship. According to reports, the two firms have initial plans of bringing over 20 foreign startups to China while also simultaneously helping 30 Chinese firms expand overseas.