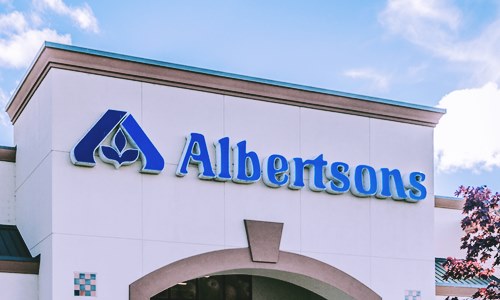 U.S. based grocery store firm Albertsons is reported to have entered into an agreement with Takeoff Technologies for testing a microfulfillment technology based on AI. The technology is expected to help in driving new efficiencies in the growing online shopping business of the grocery chain.
According to a company spokeswoman, the grocery giant will test the hyper-local fulfillment technology of Takeoff at one of its existing stores. She further said that through the existing Albertsons interface, consumers would be able to order groceries and the processing of their order would be done through the automated Takeoff system. The system would use a sequence of totes and conveyors for moving the items to a store employee, who would then prepare the groceries for the customer, she added.
The technology, Takeoff eGrocery, apparently makes use of robotics to assist in fulfilling consumer orders, working with Knapp's automated warehouse technology. Recently, Takeoff had made an announcement to inform of the country's first robotic grocery fulfillment operation in Miami, at 14 locations of Sedano's Supermarket, which is among the largest Hispanic grocery chains in the U.S.
In the same announcement, Takeoff had revealed that the eGrocery technology was able to assemble an order of 60 items using robots in just a few minutes. The officials of Takeoff had also stated that the firm is in works with five regional and national grocery chains for deploying its technology in 2019.
For the record, Albertsons allows its customers to order groceries online in a variety of ways, which include computers, mobile phones and other devices. According to the spokeswoman, the E-commerce business of the company was 113 percent up from a year ago, and the technology that would be used with Takeoff could push efficiencies at over 10 times compared to the rate of existing methods.