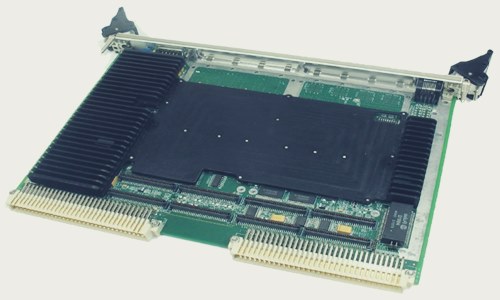 Aitech Defense Systems Inc., the California based subsidiary of Aitech Rugged Group, has reportedly announced to have launched four new single-board computers (SBCs). The SBCs have been basically introduced to meet the challenges of size-, weight-, power-, and cost-optimized (SWaP-C) trusted computing applications throughout mobile and rugged environments.
As per reliable reports, the firm has assimilated the ultra-low power T4xx1 processor family from NXP into these SBCs. Depending on their individual requirements, the designers can use Aitech COTS computer boards as the T4xx1 Series is 100 percent software compatible with the original T4xx0 family.
Sources familiar with the development claim that Aitech has implemented NXP's low-power T4081, T4161, and T4241 PowerPC variants on the firm's QorIQ-based computer boards. The latest SBC's have reportedly been equipped with NXPs Trust Architecture 2.0 which provides a robust cyber security processing environment for supervisory control and sensitive data security.
The low-power series has been made available on the Aitech C112 6U VPX, C111 6U VME, and C912 3U VPX computer boards. Reportedly, the C912 3U VPX boards provide as many as 12 e6500 PowerPC cores, cite trusted sources. Moreover, the CB912 integrates a 3U VPX single-slot computer board with a video/graphics XMC mezzanine by utilizing AMDs E8860 Radeon GPU to design new dimensions of data processing, high-end graphics, and imaging.
Apparently, the SBCs maximize available system power by providing greater energy efficiencies and meeting the peak performance and throughput demands of modern embedded applications. Depending on the device and speed, the SBCs further provide thermal power of almost 21% and an extended temperature range of -40°C to 105°C on all 1.8 GHz speed bins.
The CB912 VideoPaC comes with the option of using a processor from the low-power T4xx1 Series which would be advantageous for those looking for an integrated hardware and software-bundled platform that offers exceptional graphics computing, claim trusted sources.