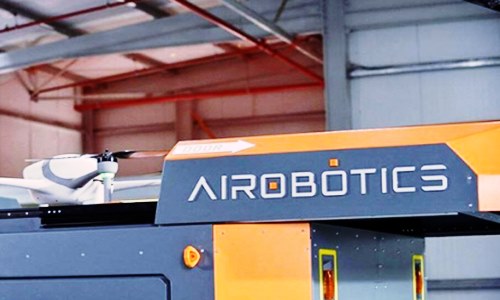 Airobotics, an automated drone startup company has recently announced that it has raised USD 30 million in a new round of financing. Reportedly, the series D funding will take the Israeli companys total capital raised to $101 million.
According to the sources familiar with the matter, the funds will allow the company to boost its manufacturing efforts and meet new demand that will help with the progress of the company's global headquarters in Arizona - that is currently looking to invest in the mining companies in the South and North America.
Ran Krauss, Airobotics' co-founder and chief executive was quoted saying that the company is looking forward to streamline manufacturing and achieve growth & scale with the funding. He further added that the company is honored to receive the funds and Pavilion Capital support for its technology and aerial data solutions.
It reports are to be believed, Airobotics is currently experiencing massive momentum and growth potential across myriad geographies.
The new funding is also expected to drive its work in continuation with the aviation authorities to obtain Beyond Visual Line of Sight (BVLOS) Certificate of Waiver in every region the company will be operating in, including the United States, where Airobotics is facing constraints with potential vendors and supply chain, cited Krauss.
Speaking of the Airobotics plan in deepening its work in the mining industry, it has been reported that the company is putting its efforts in establishing in the U.S. and Australia and will be aiming for the smart cities as the next step up. For those uninitiated, Airobotics' mining operations spans across the globe via mining behemoths such as South 32 in Australia, BHP in Arizona, the Brazilian company, Vale, in New Caledonia, and additional work in Chile, as reported in the Mining Journal.
If sources are to be believed, Airobotics is touted to be the first and the only drone solution across the globe to have received a certificate to fly without any human operator.