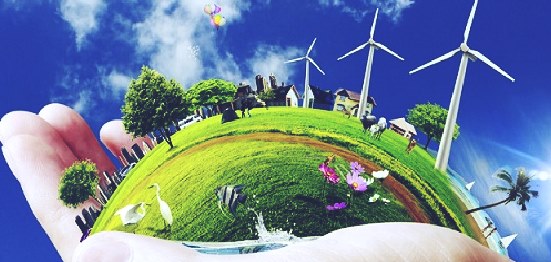 The nation of China, in conjunction with the European Union has disclosed its intentions to mutually exchange innovative solutions and legislative regulations for meeting the global power demand with sustainable alternatives. As per reliable sources, the two sides are expected to sign a joint statement later in the month, for cooperating on energy development efforts aimed at augmenting worldwide transition towards cleaner energy.
Although no comments about any financial commitments were made, it is believed that the joint statement will be released to the public on 17 July.
China and the EU are exceedingly dependent on imports of fossil fuel-based energy to generate power, and have experienced similar problems in remitting clean energy to the citizens. The regions account for about 22% and 12.5% of the global energy consumption respectively, according to reports.
Both China and the EU believe in the need for increasing the percentage of renewable energy in power supply, maximizing efficiency of the supplied energy and for encouraging the switch to low-carbon energy sources obtained globally from open and transparent markets.
Sources close to the matter said that two reports will be produced as part of the joint efforts, for elaborating on ways to increase the share of energy from renewable sources and explaining the benefits of smart electricity grids. The first report will contain policies that support the expansion of power generation capacity for cost-effective and sustainable energy. The second report is said to lay out policies favoring the integration of variable renewables in the energy mix.
Records show that the EU is drafting a decarbonization strategy for 2050 which could be revealed by the end of the year. Even China has expressed deep commitments for reducing its carbon footprint, by declaring the targets for carbon reduction and renewable energy adoption for 2030.
Miguel Arias Cañete, the EU energy commissioner will apparently be the signatory representing the EU in the joint statement, while China will be represented by the director of the National Energy Administration of China Nur Bekri, the sources confirmed.