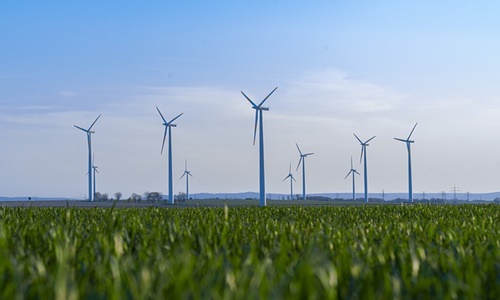 A recently published report by the Global Wind Energy Council (GWEC) has reportedly pointed toward the prospects that India can get a $10 billion boost in indirect and direct GVA (gross value added) if it employs an additional 19.4 Gigawatt of onshore wind power capacity over the next four years by 2026.
However, the country, which is the fourth-largest global onshore wind market, must reassess its current wind reverse auction mechanism and bring forth a robust tender technique to cut down unhealthy bid participation with scanty volume-seeking tendencies.
Ben Backwell, CEO of GWEC, stated that the Indian wind sector is experiencing a string of legacy challenges that have resulted in a severe slowdown in the rate of annual capacity additions.
Backwell added that the reverse auction regime has cultivated race-to-the-bottom characteristics in the market, which have led to unsustainable bids with high levels of attrition and non-fulfillment, inadequate volumes awarded, as well a lack of focus on supply chain health and project quality.
The report, titled Accelerating onshore wind capacity addition in India to achieve 2030 target, stated that an urgent overhaul is needed to leverage the full potential of wind resources and add 100GW of new wind energy capacity in the country by 2030.
It further emphasized managing legacy operational challenges adding that proper support mechanisms to handle the shocks emerging from force majeure events that have significantly impeded tendered capacities should be investigated.
India switched to an e-reverse auction system from the feed-in-tariff (FiT) regime a while back, which saw cost-effectiveness in terms of lower tariffs. However, the switch could not bring any noticeable change in effectiveness or annual capacity addition, as per GWEC.
The country has around 41 GW installed with nearly 695 GW of onshore wind generation capacity having 120 m hub height. Approximately 2.2 million units of electricity are generated per MW of installed wind power.
The industry also supports 50,000 indirect jobs, which houses almost 10% of worldwide factories manufacturing wind turbine components, such as blades, generators, bearings, towers, and nacelles.
Source credit: https://energy.economictimes.indiatimes.com/news/renewable/indian-economy-can-get-a-10-bn-fillip-if-it-adds-19-gw-wind-power-capacity-by-2026-gwec/94142974