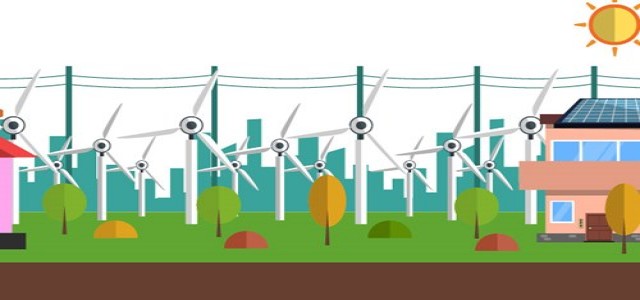 The Adani Group has reportedly planned to invest USD 20 billion in the generation of renewable energy and component manufacturing over the next decade and produce the cheapest green electron in the world. The Group's announcement came weeks following the declaration of Reliance Industries Chairman Mukesh Ambani that the company would invest approximately USD 10 billion in the green energy sector.
As per credible reports, Adani Group plans to triple its capacity of generating renewable energy over the next four years. In addition, the company aims at powering all its data centers with renewable energy, producing green hydrogen, and attaining net-zero emissions at its ports by 2025. It also has plans to spend more than 75% of the capital expenditure on green technologies until 2025.
The Adani Group, while speaking at the JP Morgan India Investor Summit, stated that the company's scale, integrated value chain, and experience puts it on the pathway of being the generator of affordable green electron anywhere across the world.
The Group's actions clearly signify that it is taking correct investment decisions. Currently, the green business has around 43% of its EBITDA (earnings before interest, tax, depreciation, and amortization) from utilities.
The company plans to triple the capacity of its renewable energy generation, from 21% now to around 63% over the next four years. No other company is building at this scale, commented Gautam Adani, the Chairman of the Adani Group.
He added that over USD 20 billion worth of investment would be made across component manufacturing, generation of renewable energy, and transmission & distribution over the next decade. The Adani Group will be the first port business to get to net-zero emissions by 2025.
This business has committed to a 1.5-degree pathway via a Science Based Targets initiative. It will be the first India-based data center firm to power all its data centers using renewable energy by 2030.
Source credits:
https://mercomindia.com/adani-group-invest-20-billion-renewable-energy/