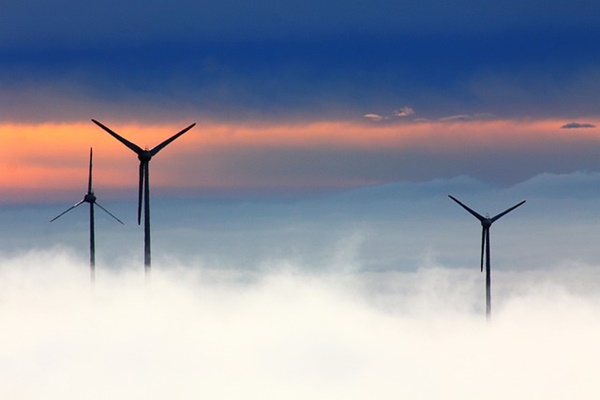 ACWA Power, the world's top private water desalination firm and an energy transition pioneer, has reportedly announced the successful installation of its first wind turbine for its 500MW-powered Bash wind farm project in Uzbekistan's Bukhara area.
According to the reports, Envision's wind turbine generator (WTG) is the biggest of its kind in Central Asia, with a capacity of 6.5 MW. The China Energy Engineering Corporation (CEEC), a leading engineering, procurement, and construction (EPC) contractor installed the wind turbine and generator.
it is worth noting that, on December 7, 2022, CEEC was granted the EPC contract for each of the 500MW wind farms located in Dzhankeldy and Bash.
ACWA Power's Chief Portfolio Management Officer (CPMO), Kashif Rana, commented on the announcement, stating that the successful installation of the first turbine on the Bash wind farm is only one of the many milestones that they are thrilled to commemorate on this project. They are getting closer to support and contribute to Uzbekistan's long-term goals of increasing the percentage of renewables in the energy mix.
Apparently, the Bash wind farm, which is projected to be completed in the first quarter of 2025, will feature 79 wind turbine generators (WTG) and will generate over 1,650 GWh of electricity annually while lowering carbon dioxide emissions by 750 tons yearly. Regarding the project, ACWA Power and the JSC National Electric Grid of Uzbekistan have signed a 25-year power purchase agreement.
For the unversed, ACWA Power has an exceptional portfolio of ten projects in Uzbekistan, comprising US$ 7.5 billion in investment. The company's ongoing investments and collaborations demonstrate its commitment to the long-term development of Uzbekistan's energy landscape, economic growth, and the advancement of the country's renewable energy ambitions.
Source- https://www.zawya.com/en/press-release/companies-news/acwa-power-installed-the-largest-wind-turbine-in-central-asia-hhuuznwz