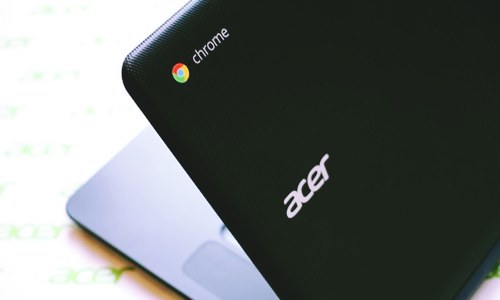 Leading IT and electronics firms Acer and HP are reportedly introducing some new competition with the launch of AMD processors into the Chromebook world. Sources claim that the newly announced Chromebook 14 from HP and the 15.6-inch Chromebook 315 from Acer are the first ever to include AMD chips.
Further from the reports, both the Acer Chromebook 315 and HP Chromebook 14 would be on sale with AMD's new dual-core A4 processor inside, early this year, with an available option for a A6 processor in some markets.
Sources familiar with the matter cited that the laptop chips of A4 and A6 from AMD are approximately equivalent to Celeron and Pentium line from Intel which allegedly signifies that these lower-end processors are designed for power-efficient and simple machines.
An official statement by AMD also claims that the new 7th-gen A6-9220C CPU from AMD is likely be remarkably faster than some of the entry-level contenders - perhaps in a manner of saying, around 24 percent faster at web browsing compared to a Celeron N3350. However, the company has not provided any numbers for the A4 chip.
A report by NDTV states that the HP Chromebook starts at US$ 269 for a 14-inch screen with just above 720p resolution, 32GB of storage and a 4GB of RAM. The Acer laptop on the other hand boasts of a 15.6-inch 1080p IPS screen at US$ 279.
Industry experts have gone on record to state that higher competition for Intel would purportedly be a good thing and would also lead to cheaper choices, since AMD has positioned its chips to deliver better value. However, the motivation of making the change now is still not entirely clear. As per reports, Acer and HP might not be alone in this market as there have been references of three in-development Chromebooks in the works, along with AMD processors.