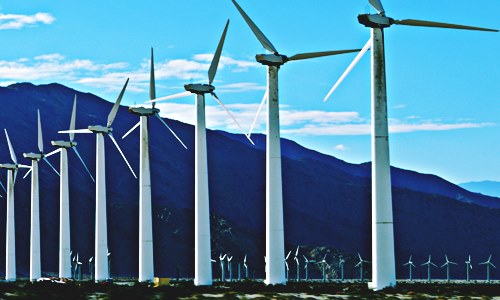 Acciona Energy, a renewable energy subsidiary of Spanish conglomerate Acciona S.A., has reportedly announced that it intends to install battery storage units at the Mortlake South wind farm. Reports claim that the company plans to add between 5MW and 7MW of battery storage at the facility.
The announcement comes after the company won a €177 million contract at the renewable energy auction held by the Victorian government recently.
According to a press release by Acciona Energy, construction work is scheduled to begin in the first quarter of 2019 and is estimated to be completed by mid-2020. With the new wind project, Acciona is reportedly set to boost its renewable capacity in Australia by around 36% reaching the 592MW mark.
Head of Australian Operations of Acciona Energy, Brett Wickham was reportedly quoted stating that the installation of battery storages would be on a trial basis to determine its capabilities in storing excess and time-shifting outputs. Moreover, the ability of the storage units to provide network services and frequency response and control would be tested. Wickham further added that the trial will help the company to comprehend the bidding model for batteries and the method of utilizing them for FCAS, network support, and fast frequency response.
The Mortlake South would reportedly be the second wind project in Victoria to feature a battery storage - the first being the Bulgana renewables hub. However, four South Australian wind projects already have battery storage units.
For the uninitiated, Acciona Energy is one the six companies that were awarded renewable energy contracts in the Victorian government's auction. Reportedly, the projects awarded at the auction have a cumulative capacity of 928MW which is a significant increase from the estimated 650MW capacity announced last year.
Wickham reportedly refused to disclose the bidding amount and stated that the auction was a shrewd piece of work by the government as it restricted its financial exposure.