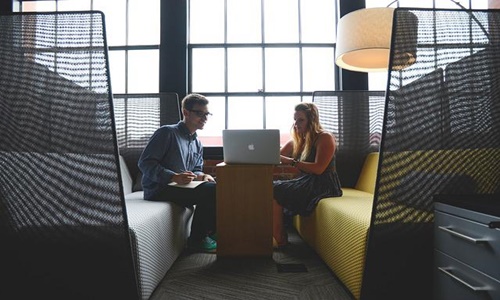 Indian IT firm 3i Infotech Ltd is reportedly establishing a partnership with CoreStack, a global provider of multi-cloud governance solutions.
The long-term alliance will allow the NuRe Cloud platform of 3i Infotech to boost security, operational efficiencies, and cost optimization for enterprises by using CoreStack's offering of NextGen Cloud Governance- CloudOps, SecOps, and FinOps.
The CoreStack-3i Infotech partnership makes cloud governance management a competitive sector. Companies seeking to transfer their mission-critical applications to the cloud can now use these solutions to fulfill the challenges of the expanding cloud presence within their organizations.
The consolidated offering will help consumers to implement cloud cost management, streamline their cloud operations, and enhance and automate security and compliance across their cloud environments.
3i Infotech, a Microsoft Cloud Service Provider (CSP) and a Managed Services Provider (MSP), along with CoreStack's AI-powered solution of NextGen Cloud Governance will substantially help customers expedite digital transformation using orchestration and automation.
3i Infotech has a complete suite of cloud offerings to acknowledge every feasible market. The cloud platform is enabled by 5G and delivers a world-class customer experience and offers zero overhead to enterprise customers by collaborating with Oracle.
NuRe Edge, a Secure Access Service Edge (SASE)-based platform, allows borderless security at the edge. It offers cloud and enterprise networking delivered as-a-service consumption, elastic upscaling and downscaling, with comprehensive performance, security, governance, and visibility.
NuRe 3i+, an enterprise-level cloud-connected infrastructure, enables consumers to efficiently combine business-critical application workloads and middleware on the public cloud or Oracle at the edge.
Nilesh Gupta, SVP & Global Practice Head at 3i Infotech commented that the combined synergies will substantially help enterprises eliminate management and operational challenges, operate more cost-efficiently, and escalate high application performances.
The AI-based multi-cloud governance solution of CoreStack has offered consumers transformational results with its NextGen Cloud Governance offering a 40% decrease in cloud costs, a 50% rise in cloud operational efficiencies, and 100% security standard compliance.
Source credit:
https://www.crn.in/news/3i-infotech-join-forces-with-corestack-to-accelerate-digital-transformation-in-multi-cloud-environments/