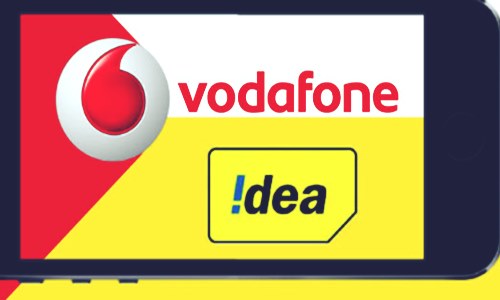 Vodafone India, a subsidiary of the world's second largest mobile phone company and Idea Cellular have successfully completed a merger to create India's largest telecom business that boasts of 408 million active subscribers. Vodaphone Idea Limited, as the company will now be called, will reportedly have a 32.2% revenue market share.
While on a fully diluted basis the UK based Vodafone Group will be owning 45.2% stake of the joint entity, Aditya Birla Group will have a 26% stake.The new board of Vodafone Idea will consist of 12 directors of whom 6 will be independent directors. The board will be chaired by Kumar Mangalam Birla.
Birla has been reported to say that the association of Idea Cellular and Vodaphone India is a historic moment as the merger has created the largest telecom operator in India. He added that Aditya Birla will be partnering in this initiative by developing Vodafone India into a formidable company of international standard, scale and repute.
Balesh Sharma, the head of the new company has been quoted by reliable sources to say that Vodafone Idea has the scale and resources required to introduce new technologies and provide sustainable customer choice. He also added that the new team will provide both enterprise and retail customers with new services, products and solutions. Apparently, Vodafone Idea has planned to have 1.7 million retail points and 15,000 branded stores across India.
The merger has been in the process of completion over the past one year and has a debt of approximately INR 1.09 lakh crore. But it is expected that the company will have the possibility to monetize a 11.15% stake that it owns in Indus Towers, a move that will equate to INR 5100 crore cash consideration.
The new company will have a cash balance of INR 19,300 crore at the start but is expected to face steep competition from Jio and Bharti Airtel, two other prominent telecom companies of India.