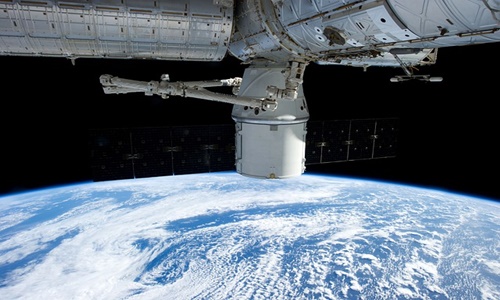 SpaceX, the spacecraft engineering company owned by American billionaire Elon Musk, is reportedly preparing to launch 114 payloads into orbit on a Falcon 9 on January 4, the sixth mission in its rideshare project. Although SpaceX just had a record-breaking year with 61 missions in 2022 alone, the rocket corporation is now an expert at launches, but for a select group of space entrepreneurs, Transporter-6 represents a significant achievement.
These firms include Launcher, which is undertaking its first space tug mission; Magdrive is releasing its first in-orbit tech demo, while Epic Aerospace is deploying its first space tug as well.
After SpaceX introduced its rideshare program, which significantly reduced launch costs, the company realized there was a large market opportunity to construct a space tug, according to Launcher CEO Max Haot. Orbiter, Launcher's tug, will launch or host payload for ten different customers. The Orbiter will be the third stage of the firm's small launch vehicle development.
According to Haot, space tugs are providing a market niche for clients who require a certain orbit but wish to spend less than the price of a conventional rocket launch.
Launcher isn't the only firm interested in the burgeoning space tug sector. Epic Aerospace, a corporation that describes itself as a space transportation system, will also be deploying a tug on Transporter-6.
D-Orbit, Momentus, and Exolaunch will also launch or host satellites for customers as part of this program.
As part of an in-orbit technological demonstration, Magdrive, a UK-based firm building a high-thrust spaceship propulsion engine, will also launch into space for the first time.
Transporter-6 is scheduled to launch from Cape Canaveral Space Force Station at 9:56 a.m. EST. It will be the B1060 Falcon 9 rocket's fifteenth flight overall. Transporter-6 will also transport satellites for Planet Labs as well as Spire Global, along with other payloads for scientific, research, and commercial clients.
SpaceX's website will stream the launch live.
Source credit: https://techcrunch.com/2023/01/02/startups-spacex-transporter-6-mission/