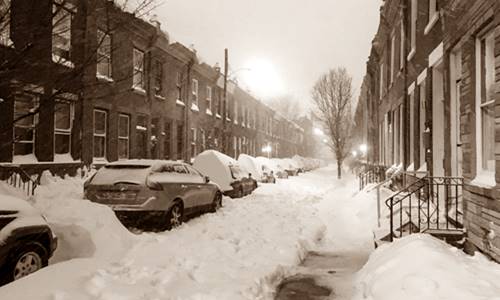 The on-demand snow removal services platform, SnoHub Inc., has reportedly entered into an exclusive partnership with SnowEx, a snow and ice control equipment firm. SnoHub has apparently made snow removal services very convenient through hassle free booking and secure mobile payment on its application, while providing customers and snow clearing contractors with an efficient and dependable snow removal solution.
Founder and CEO of SnoHub, James Albis, said in a statement that partnering with SnowEx and promoting the utilization of its snow and ice control equipment indicates SnoHub's commitment towards inspiring contractors to use best quality products, ensuring efficient services are offered to customers. He mentioned the benefits of using SnoHub, saying there is no long-term commitment and customers only need to pay when they want to use the service.
Michael Frank, Senior Product Manager of SnowEx stated that big commercial snow removal contractors are shifting away from residential parts while there is a huge growing demand for snow and ice control solutions in residential sector. He added that the SnoHub app delivers complete technological solutions by providing real time and on-demand service even at peak service intervals.
SnoHub claims to have an intuitive back-end system to track the contractor capacity and customer demand for better experience and management. Supposedly, it is also introducing new service features like Snow Blowing and Snow Shoveling this coming winter season.
As per reliable sources, SnoHub is also offering an opportunity for part-time workers such as electricians, college students, military veterans, and painters to join their team and address increased demand. The company is purportedly looking to collaborate with 100,000 new individual snow removal contractors to utilize their equipment and earn extra money to meet the requirements of the coming season.
For the record, SnoHub is expecting to cross one million downloads this winter season after accumulating over 27,000 downloads already, and their service is available in 20 U.S. states and overall 43 markets across America and Calgary, Canada.