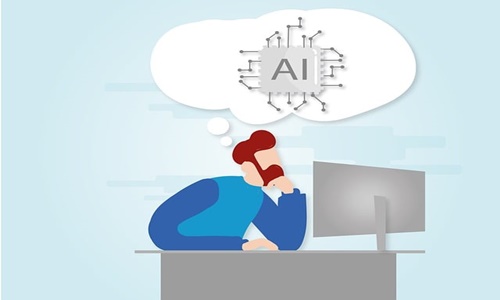 Snapchat, the U.S.-based instant messaging application, has reportedly announced its plans to roll out My AI, its novel chatbot that uses the most recent edition of OpenAI's GPT technology and has been tailored for its users. The $3.99 monthly subscription service for the social media platform, Snapchat+, now offers My AI as a pilot feature.
The latest chatbot will appear at the top of the Chat tab. My AI can compose a haiku or help answer a trivia question. Apparently, My AI was programmed to have a distinct personality and voice that reflects its core ideals of learning, friendship, and fun. Also, it has been instructed to follow the app's trust and safety policies.
Snapchat warns that My AI similar to any other AI-powered chatbot can be made to say practically anything. The company appears to be referring to the shambles that Microsoft's Bing has created, which was recently upgraded using OpenAI's GPT-4 model.
In fact, many began sharing bizarre and unsettling responses they had gotten from the web browser a week after it had rolled out, and Microsoft later acknowledged that Bing may be triggered to respond differently from its intended tone.
By stating that My AI has many faults, Snapchat seems to be moving ahead of addressing an issue similar to this concerning its own chatbot. Furthermore, Snapchat apologized in advance to the customers of the new chatbot.
Notably, Snapchat's My AI is not intended to work as a search engine, in contrast to Microsoft's plans with Bing. Instead, it is viewed as a Snapchat persona that users can communicate with just like they would with friends.
All interactions with My AI will be recorded and evaluated in a bid to enhance the product's performance. Moreover, Snapchat advises users not to spill out any secrets to My AI or depend on the chatbot for guidance.
Safety is crucial since Snapchat targets a young user base. Snapchat adds that the chatbot is meant to avoid potentially damaging or deceptive topics and will not respond in these cases.
Sources credit: https://techcrunch.com/2023/02/27/snapchat-launches-an-ai-chatbot-powered-by-openais-gpt-technology/