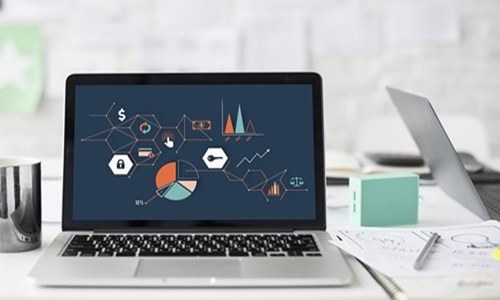 Selects Nets Access to Account Services (NAAS) for a single platform enabling access to banks across the Nordics and Europe
Norwegian bank Sbanken has selected Nets to support open banking with Nets Access to Account Services (NAAS) - a single platform that enables access to banks across the Nordics and Europe.
The revised Payment Services Directive (PSD2) will facilitate new services and better overviews of finances for bank customers. Nets' single integration solution will give Sbanken access to account information in all banks in Norway and beyond through banks PSD2 APIs, enabling Sbanken (as third party) to develop innovative new services for its customers as PSD2 opens up the banking infrastructure.
Frode Ã…sheim, Head of Corporate Services at Nets, comments: "Banking as we know it will change radically due to the new regulation. Consumers and corporates will be able to access all their bank accounts in one place to have a better overview of their finances, and it will facilitate development of new services that benefit everyone. We have developed a standardised platform that provides third parties with the tools needed in this new world of open banking."
Christoffer Hernæs, CDO at Sbanken, adds: "Taking an offensive position and leveraging PSD2 as a business opportunity is a top priority for the bank, as most Norwegian customers on average use more than one bank. By connecting to other Norwegian banks, we enable our customers to perform their top tasks such as getting a full overview of their financial health and paying their bills as easy as possible. Sbanken has chosen Nets since their platform provides easy access to the full market through one unified connection."
Access to accounts 
PSD2 requires banks to provide authorized third parties with access to accounts to provide account information and payment initiation services. With this access, third party providers can build financial services on top of the existing infrastructure. One example is account information aggregation, which gives consumers a full overview of all their payment accounts in one place - such as the mobile banking app they already use.
Pan-European reach in a single integration
Building on Nets' broad infrastructure and scale throughout the Nordics and Europe, NAAS offer third parties access to Nordic and European banks PSD2 APIs. Instead of connecting individually to the banks, third parties can connect to Nets, securing access to all banks in one single integration as open banking becomes a reality. This makes it easier to offer new services by offloading internal IT resources, reducing complexity, reducing cost through scale and reducing time to market for new products and services.
For further information please visit: https://www.nets.eu/solutions/open-banking-access
About Nets Group 
At Nets, we see easier payment solutions as the foundation for growth and progress - both in commerce and society. The Nets Group, which employs 3,500 people and now includes German Concardis and Polish Dotpay/eCard, helps hundreds of financial institutions, and hundreds of thousands of businesses and merchants in Europe make tomorrow a little easier for their customers while delivering unrivalled security and stability. Powering a tomorrow that's easier than today. This is what drives us.