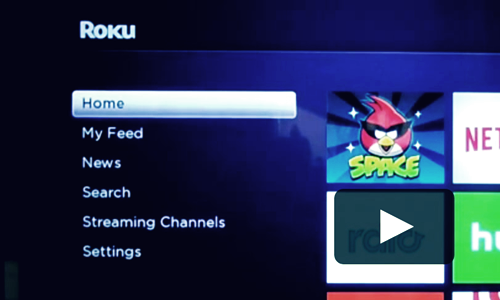 Roku, a U.S. based digital media player manufacturer, has reportedly announced to increase its ad-supported Roku Channel base by bringing it on the web and mobile platforms. As per authentic sources, the free streaming channel would now be available for non-Roku users as well.
Sources claim that the company has also launched a new free TV content section recently which, along with the content of The Roku Channel, would also stream the content of ABC, CW Seed, Freeform, Fox, Pluto TV, Tubi and more.
Even though Roku has established itself as a leading player in the internet video streaming device market, it has not promoted its own content on the platform as aggressively as its rivals such as Amazon. The channel has been streaming movies it has received from licensing deals with the likes of MGM, Sony Pictures Entertainment, Warner Brothers, Paramount, Lionsgate, etc.
According to Bloomberg, Q2 2018 witnessed viewers streaming over five billion hours of TV, a mammoth share of which was procured by Roku, among computers, connected-TV platforms, and mobile devices.
Robert Holmes, VP for Programming at Roku, was reportedly quoted stating that free content is embedded as a collection of links which can be accessed by the users without even a signup, authentication or on any network. He further added that the company realised that other networks have been streaming the content at the front of the pay wall where anyone could access it regardless of the cable subscription.
For the uninitiated, The Roku Channel was launched in September 2017 to position Rokus connected media devices & TVs, which function on Roku software, differently from competitors like Amazon Fire TV, Google Chromecast, & Apple TV.
Roku is expected to report its earnings shortly. As per analysts, the annual sales of Roku would amount to $697.9 million.