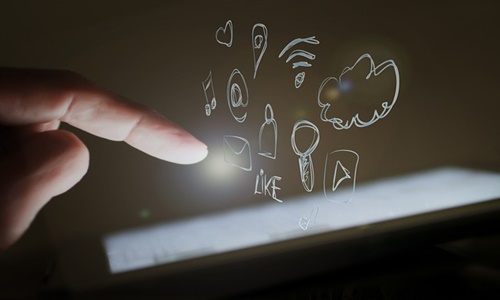 Pinterest, the U.S.-based image-sharing and social media platform, has reportedly announced new testing ways to incorporate Shuffles collage content within Pinterest, beginning with shopping.
Shuffles, the collage-making app of Pinterest, was released to the general public in November of last year. Apparently, users create collages utilizing Shuffles by taking pictures of the items they want to add with their iPhone's camera or from Pinterest's internal photo collection. The iOS-only app is accessible in the United States, Canada, Ireland, Great Britain, New Zealand, and Australia.
Shuffles will now be able to perform all the same shopping functions as ordinary pins. However, users will have the option to tap on individual collage cuts to view the price, brand, and other product details as well as comparable items to purchase.
While it was an invite-only software in August, Shuffles shot to the top of the Lifestyle charts on the United States App Store, but its use has since fallen off. Shuffles now has buying features, which suggests that Pinterest is trying to keep users on the stand-alone application.
Reportedly, a new takeover option for marketers named Pinterest Premiere Spotlight which dramatically displays a brand on search was also revealed by Pinterest. According to the firm, the function is intended to give advertisers a new method to connect with Pinterest users.
It has also been reported that 97% of the popular Pinterest searches are unbranded, indicating that most users do not enter a brand name when conducting a search on the platform. Pinterest claims that this allows brands to be spotted as they assist consumers in their journey from exploration to purchasing products.
Pinterest's Catalogs feature, which enables businesses to upload their entire catalog and convert their products into dynamic Product Pins, also received some new statistics from Pinterest. The platform stated that there has been a 66% rise in retailers opening up shop on its system by integrating or uploading their digital catalogs, and there has been a 70% increase in active purchasing feeds worldwide year over year.
Source credit: https://techcrunch.com/2023/03/26/pinterest-brings-shopping-capabilities-to-shuffles-its-collage-making-app/