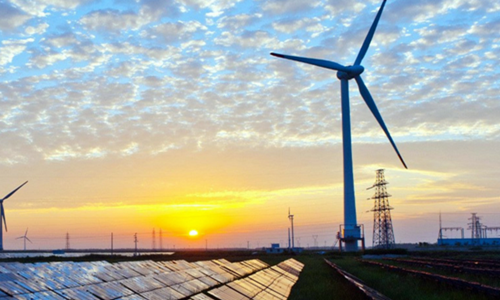 Nestle made recently made an announcement to confirm the official opening of its wind farm, located at the Sanquhar town of Scotland. Reportedly, the wind farm is equipped with the ability to generate power up to 125 gigawatt hours annually. The food & beverage giant was working with the energy company Community Windpower to develop the new wind farm, which has nine turbines and will enable Nestle to produce sufficient power for almost half of its factories, offices and warehouses in U.K. & Ireland.
Sources mentioned that Nestle has set a target for securing all of its electricity requirements from renewable sources like solar, wind and hydro-power as soon as it is practically possible. According to records, Nestle is a member of the global community RE100, which features some of the largest names in various businesses including companies like Microsoft, Apple, HSBC and Tetra Pak. The initiative is aimed at expanding the use renewable power worldwide, where the "RE100" stands for 100% renewable.
The CEO for Nestle U.K. and Ireland, Stefano Agostini had apparently made a statement in which he commented that everybody has a vital contribution to make towards climate change and its effects, in order to protect the future of our planet.
Nestle has been using 100% renewable electricity supplied by power grids across all their U.K. and Ireland operations, but can now themselves address half of their energy requirements in the region with the electricity produced at the Sanquhar wind farm, Agostini said further.
The Scottish government informed that Scotland's low-carbon and sustainable energy industry has made available more than 58,000 jobs, with renewable energy being the biggest source of electricity production in the country. Reportedly, 25% of Europe's offshore wind resources are located in Scotland, indicating its dominance in the wind power segment.