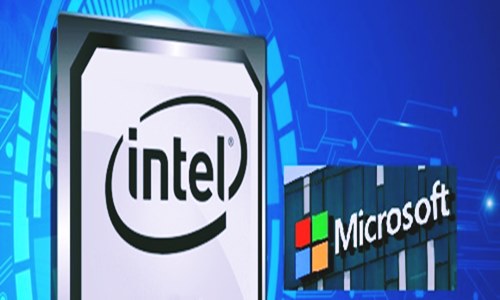 Microsoft and Intel, two of the world's biggest tech companies, have reportedly announced plans to expand in Toronto's rapidly growing technology sector. As per trusted sources, the search for qualified work-force is the major cause for these expansion plans.
Reportedly, Microsoft intends to occupy four floors of the new CIBC Square building located at 81 Bay Street which is currently under construction and is scheduled to be completed by 2020. The tech giant plans to add 500 jobs at the center by 2022 and an additional 500 positions for interns and co-ops.
According to sources, the significant investment being made by the company would grow its Canadian operations including the expansion of its artificial intelligence research lab in Montreal. With the move-in date set in September 2020, the CIBC Square building would be the new Canadian headquarters of the company.
President of Microsoft Canada, Kevin Peesker stated that Toronto currently is a hotbed of innovation and the new office - downtown from Microsoft Canada's present Mississauga headquarters - will help the company to retain its competitive edge.
Reportedly, Intel is planning to manufacture dedicated graphics processing units (GPUs) after a two-decade-long hiatus. The chipmaker announced that the key design and engineering tasks related to GPU would be executed in the new Toronto facility.
Although the company refused to release numbers, Vice-President of the firm's visual technologies team, Ari Rauch reportedly stated that the initial number of jobs created would be in double digits with a possibility of more jobs added later. Rauch further stated that the facility would predominantly have hardware and software engineering positions with just a few business-related roles.
For the uninitiated, the tech sector in Toronto is currently experiencing rapid growth with the World Economic Forum ranking it as the world's eighth most high-tech city last year. Moreover, CBRE reported earlier this year that tech jobs in Toronto are growing at a faster rate than in Silicon Valley.