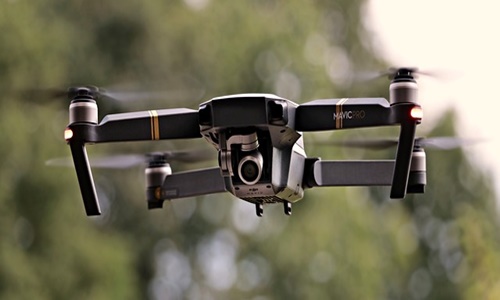 The Korea Advanced Institute of Science and Technology (KAIST) reportedly disclosed on Monday that it would launch a comprehensive research effort to create new drone systems in order to better defend against the attacks employing remotely piloted airplanes.
The announcement comes amid the increased concerns over North Korea's efforts to launch surveillance drones in South Korea. Surveillance drones sent by North Korea in December last year invaded South Korean airspace and flew for roughly seven hours over locations in Gyeonggi Province. The military's failure to discover them heightened concerns of security infringements.
According to the university, Yoon Yong-jin, a professor of mechanical engineering at KAIST, has been awarded a 12.95 billion won (USD 9.9 million) state grant to boost research for the creation and commercialization of drones by 2026.
The funds are part of a 49 billion won (USD 37.4 million) grant established to encourage defense initiatives in Daejeon, a city south of Seoul. Each will receive half, or 24.5 billion won (USD 18.7 million), from the Daejeon Metropolitan City as well as the Defense Acquisition Program Administration, a department of the military ministry.
Apparently, KAIST and Korea Research Institute for Defense Technology Planning and Advancement, a research institution connected to the defense ministry, will jointly undertake the three-year program.
Their goals will be to construct a research center focusing on the advancement of drone technology, support the commercial potential of regional drone firms, and provide infrastructure so that startups can test new tools and technologies.
The initiative, supported by several state and private science and Information Technology research organizations situated around and within Daejeon, is planned to establish an atmosphere favorable to in-depth R&D of high-tech drones.
The project will hasten the establishment of nano drones as well as transformable drones, a goal that is equally as crucial as enhancing local manufacturers' capacity to produce the components and materials required for drone production.
In turn, the research will foster collaboration between the government and small & medium-sized businesses.
Source credit: https://www.koreatimes.co.kr/www/tech/2023/03/419_347025.html