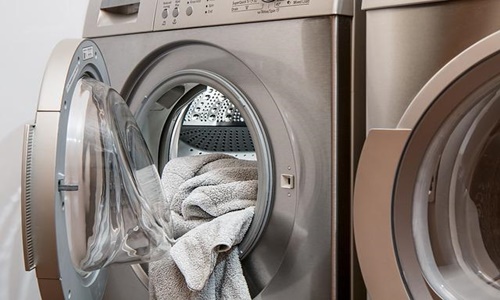 Consumer durables and appliances manufacturers are reportedly expecting a rise of around 35% in sales during the upcoming festive season in India, driven by price hikes and the growing demand for premium products.
Major firms like LG, Samsung, Panasonic, Sony, Thomson, Godrej Appliances, Haier, BSH Home Appliances, and Voltas are expecting the festive sale to perform better than last year's and even surpass the pre-COVID sales volume.
The festive season, which begins with Onam, ends with Diwali, and covers festivals such as Durga Puja, makes up for a third of the total annual sales value across various categories in the industry, estimated to be nearly Rs 75,000 crore ($9.4 billion).
Companies are finalizing schemes like easy EMIs, investment in promotional activities, and extended warranties to draw customers. However, they are still concerned regarding the sales of entry-level mass products in rural towns where customers are holding back on discretionary products.
Additionally, the industry is worried about any potential impact on sales due to the monsoon rain scarcity in some parts, as well as the 7-8% average price hike that it has taken this financial year.
Manish Sharma, Chairman, Panasonic Life Solutions India, anticipates double-digit growth in the festive season and a 10% growth in overall sales from last year.
Sunil Nayyar, MD, Sony India, stated that the firm is already witnessing significant sales and is confident that the growth momentum will continue throughout the festive season.
Satish N S, Haier Appliances India, conveyed that the industry will record an overall growth value of 30-35% during the festive season and about 12-14% by value. Although the sales of entry-level products have been affected, the mid and high-end products will see no impact.
Samsung India confirmed that the company saw a huge demand at the beginning of the season and stated that the firm is confident that the demand will further intensify with the upcoming holidays, especially for its premium products.
BSH Home Appliances (India and SAARC) is also expecting double-digit growth during the festive season and are optimistic about meeting the high demand.
Source credit: https://retail.economictimes.indiatimes.com/news/consumer-durables-and-information-technology/consumer-electronics/appliances-industry-expects-up-to-35-growth-in-sales-during-this-festive-season/94140659