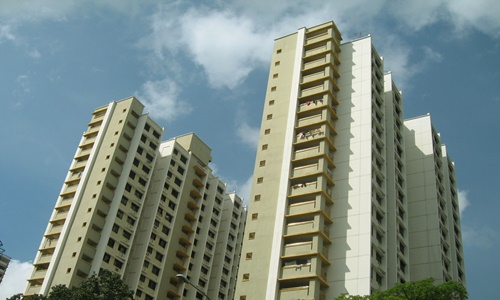 The Housing Board (HDB) has recently signed an initial agreement with IBM, StarHub, Sentient and the Infocomm Media Development Authority to develop a mobile application for its residents. The new app would allow them to make appointments with clinics or banks in HDB estates or apply for using public spaces like void decks.
Apparently, the mobile app was announced at the HDB inaugural Innovation Festival event, which was held at Toa Payoh's HDB Hub. In this event, Lawrence Wong, National Development Minister, had also launched a $5 million fund, that is to be spread over the next two years, for encouraging businesses to come forward with innovative solutions for making public housing estates better.
Reliable sources cite that this would be the first app in HDB's planned digital ecosystem to utilize data analytics and smart technologies for creating services which would be beneficial for residents. Nicole Cheah, StarHub's Director for digital platforms, mentioned that the end goal is that residents could use this app for purposes like finding a neighbor who could watch their pet while they are travelling.
The beta version of the app will supposedly be released by the first quarter of the next year, but it would only contain a digital directory of commercial shops. The app would purportedly have added features adapted to the need of residents by the end of next year.
Agencies could seemingly obtain insights for helping the residents to plan and manage community facilities in a better way in the future through collected data, like their interests and frequently asked questions about the neighborhood. It would also notify them when nearby shops have promotions.
Further benefits of the app could include knowing which shops are searched for, the most by residents, giving HDB planners an idea about the type of stores that are in demand. This would help them in adjusting the planning guidelines for commercial stores.