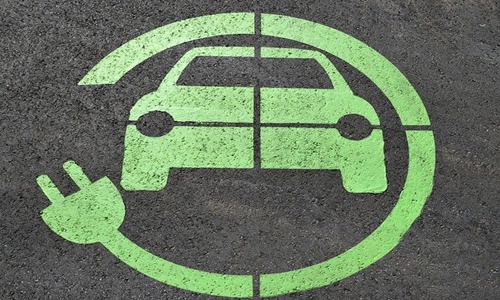 Chinese carmaker Geely's EV technology brand, Zeekr, is reportedly set to become the first company to adopt American chipmaker, NVIDIA's latest DRIVE series chip called Thor.
According to reports, Thor was released alongside NVIDIA's RTX 4090/4080 graphics card at the firm's product launch press conference held on Tuesday, September 20th, 2022.
NVIDIA has stated that the chip will be officially released in 2025, and Zeekr will be the first to use it. However, it also stated that Thor will be later used by Xpeng Motors and QCraft as well.
Thor is seen as the upgraded version of Altan, the automated driving chip that NVIDIA launched last year as the successor to Orin, with a performance improvement from Orin's 275 TFLOPS to 1,000 TFLOPS.
Previously, Altan was slated to launch in 2024, but with the launch of Thor, the tech firm dropped plans of Altan, with the chip no longer for sale.
Thor's performance comes at 2,000 TFLOPS, double that of Altan and eight times that of Orin, and also supports the new FP8 data format. Currently, multiple car companies make use of Orin.
Having ultra-high computing power, the new chip can not only support automated driving but can also run operating systems like Android and Linux, in addition to automotive operating systems such as QNX, having the ability to become a central domain controller.
As vehicle intelligence continues to improve, more and more vehicles are being fitted with various sensors, high-pixel cameras and high-beam lidars, to offer customers a higher level of automated driving experience.
For that, vehicles require higher computing power, and to facilitate that, various car companies carry multiple chips that can provide the vehicle the capabilities it needs to be driven autonomously.
However, the board-level interconnection capability that comes from using multiple chips requires a lot of computing power itself, meaning that the effect will not be as superior as that of having a single high-computing power chip.
As such, for the Chinese EV tech firm, NVIDIA's new flagship automated driving chip is a blessing.
Earlier, the firm's first model, Zeekr 001, saw several car owners complain about the vehicle's central control operation due to a car chip issue, which the firm then replaced at no extra cost.
Source credit: https://pandaily.com/zeekr-to-become-first-firm-to-adopt-thor-nvidias-latest-automated-driving-chip/