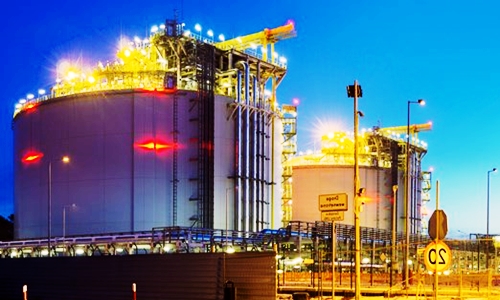 Fluor Corporation's joint venture team, FDH JV, has reportedly produced its first steam into the Kuwait-based Clean Fuels Project for Kuwait National Petroleum Company. As per credible sources, the workforce of 12,000 has achieved a milestone of 60 million work hours without any lost time incidents.
Al Collins, President of Flour's Energy & Chemical business in Europe, Middle East, and Africa said that the project is a significant milestone which denotes the completion and revenue of its foremost utility units by FDH JV and KNPC, that have been keeping these units operational with the company's continuous support.
Collins further noted that the site's 12,000 craft workers are being supported by the joint venture's project team members in three continents and a global operation for a major project. Achieving these milestones demonstrate the company's plans to deliver the remaining units in the project to back KNPC's ambitious Clean Fuels Program, Collins added.
According to sources familiar with the development, the project is being set up on three refineries which are owned and operated by KNPC. The firm plans the retirement of existing processing units at Shuiba as well as a major expansion of the Mina Abdullah and Mina Al Ahmadi refineries to assimilate the refining system within one complex with full conversion operation.
The joint venture led by Fluor along with Daewoo Engineering & Construction and Hyundai Heavy Industries is accountable for engineering procurement and construction and associated pre-commissioning as well as testing support for the Mina Abdullah package. Post commissioning, both the refineries will have a capacity of 800,000 barrels-per-stream to suffice local and international demand for renewable fuels that adhere to the most stringent environmental standards.
For instance, the American Society of Safety Engineers recently presented the project with its Gold Award for Health, Safety, and Environmental excellence. The relentless commitment on risk identification and mitigation followed by an active engagement at all levels helped achieve the strong safety culture at the site, cite sources.