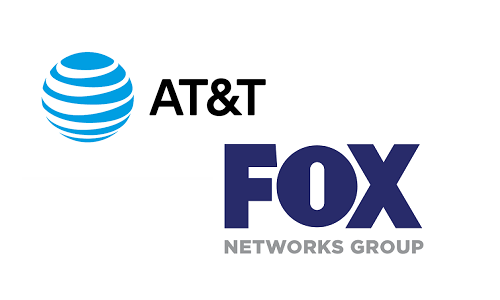 U.S. telecom giant, AT&TInc. and TV distributor FoxNetworks Group have recently announced a broad renewal agreement to add most ofFoxNetwork's channels on U-verse andDirecTV platforms. The deal came just days before the end ofDirecTV's former deal with Fox.
Sources suggest that DirecTV, California-based renowned direct broadcast satellite service provider, is about to handle several big renegotiations with major content providers, including Viacom, in the upcoming year.
Meanwhile, Fox is anticipating its takeover by Disney in early 2019. A multi-year deal that covers a mix of 21st Century Fox assets, including National Geographic and FX Networks. The stations that are likely to stay behind with the spin off include Fox Sports 1&2 and its 28 owned-and-operated stations reaching 17 major markets, cite sources. AT&T owns live, on-demand and streaming rights for DirecTV, the DirecTV Now Over the Top (OTT) service, and the fading U-verse telco service which the company has been de-emphasizing since it acquired DirecTV in 2015.
Incidentally, Fox News is the not covered in the new deal, as AT&T has already made a long-term deal with the cable news powerhouse which in the past had undertaken several carriages deals independently from its Fox sibling cablers.
According to Deadline, Daniel York, Senior Exec VP and Chief Content Officer, AT&T Communications, said that the company is pleased with the closing of the multi-year deal with Fox for their array of content. The deal will allow AT&T customers to enjoy their programming live and on-demand on both home and on-the-go devices, he said.
As per Mike Biard, President of Distribution, Fox Network Group, the firm is delighted to expand its partnership with AT&T through this wide-ranging agreement that ensures its top-rated sports and entertainment channels to remain broadly available to DirecTV, U-verse and DirecTV Now customers for the near future.