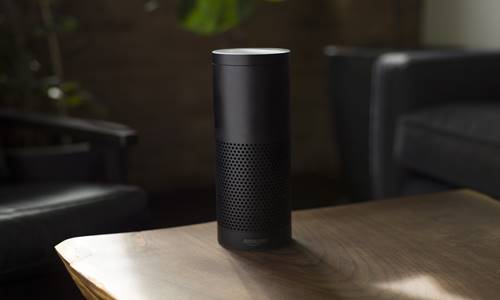 Amazon is reportedly planning to expand its portfolio of Alexa-powered devices by releasing at least 8 new voice-controlled hardware devices by the end of the year. Sources familiar with the matter said that the devices could include an in-car gadget, a microwave oven, a subwoofer, a receiver, an amplifier, among others.
All the new devices are expected to be Alexa-enabled so they can easily connect to the voice assistant, the sources informed. Apparently, some of the devices will also have Alexa built in to provide specific functions and better connectivity.
The new devices supposedly represent Amazons ambition to make the Alexa voice technology omnipresent by being focused on areas like home and car, where people spend most of their time. Citing reliable sources, these products are considered to be Amazons first step into the home appliances space, where it has to directly compete with companies like GE and Sonos.
Jeff Bezos, Founder and CEO of Amazon, stated that the company wants customers to have access to Alexa from wherever they are. Since tens of thousands of developers across the globe are now building new devices integrated with Alexa Voice Service, the number of Alexa-enabled devices have increased three fold in the past year alone, Bezos mentioned.
According to industry reports, Alexa is at the forefront of the rapidly growing smart speaker market, which is estimated to be valued at around $30 billion by 2024. Alexa, which was considered a geeky experiment initially, is now one of the most popular voice assistants, claim industry experts.
For the record, Amazon showed signs of accelerating partnerships with home builders as it recently collaborated with construction company Lennar to incorporate two Echo speakers in a few new homes and offered visits by Amazon technicians. Amazon had acquired the smart doorbell maker Ring earlier this year, which also makes Alexa compatible devices, and the e-commerce giant is also rumored to be working on a secretive home robot.