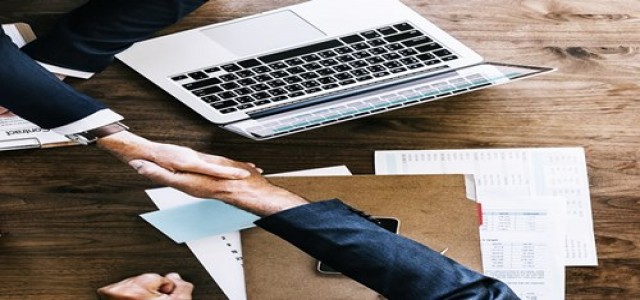 rf IDEAS, a leading credential readers manufacturer for authentication & logical access, and Nymi, a technology company, have reportedly entered a new technology partnership. The collaboration deal was signed with an objective to allow a 100% contactless authentication to data, networks, devices, and applications for industries due to the strong focus on maintaining stringent hygiene standards.
The technology company is known for developing the Nymi Band™, which is a wearable wristband to ensure secure hands-free authentication in workplaces. It is a sleek rechargeable device that can be unlocked through personal biometrics. On the other hand, rf IDEAS is a well-established provider of contactless credential readers such as WAVE ID ® Mobile that deploy the Bluetooth® Low Energy technology to work with the mobile credentials. The Nymi Band™ also incorporates this technology to enable instant multi-factor authentication when it is used with the WAVE ID readers.
The partnership between Nymi and rf IDEAS will significantly simplify the authentication process among users in industries like biotech, pharmaceuticals, and healthcare. They often face challenges in accessing various secure systems, particularly while wearing PPE (personal protective equipment) to curb the germs spread.
According to Nymi's Vice President, Andrew Foxcroft, the combination of Nymi Band with rf IDEAS reader will allow a single sign-on access of hospitals to medical records, medication carts, nursing stations, and secure printers, among others, replacing the traditional sign-in process using password or ID card.
As per the statement made by rf IDEAS's SVP of Global Sales & Marketing, Tod Besse, the new combination of WAVE ID readers and Nymi Band will be a game-changer. It will deliver a complete touchless or hands-free authentication solution without the need for retinal or facial scanning. The company showed excitement towards this transformation in contactless authentication via the recent partnership and combination of expertise, which will help meet various industry-specific security needs.
Source credit:
https://www.wvnews.com/rf-ideas-and-nymi-partner-for-truly-contactless-authentication-solutions/article_13577d6c-1bb6-598a-9ef8-3a85881a0c33.html