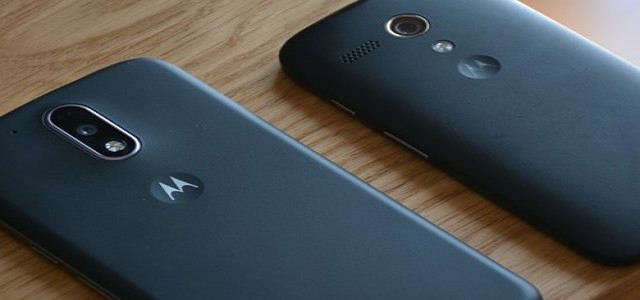 Motorola, a consumer electronics company, is reportedly planning to launch the 1st smartphone powered by Qualcomm Snapdragon 888 worldwide. Apart from the company, other smartphone companies like Realme and Xiaomi have confirmed the development of phones with this latest chipset.
Motorola is known for manufacturing smartphones and other devices that run on the Android OS developed by Google. Despite the availability of limited details of this Snapdragon 888-powered Motorola smartphone, Chen Jin, Lenovo's executive, has posted a retail box of the upcoming product. As per the reliable reports, the latest smartphone is expected to be based on Snapdragon 888.
Sources familiar with the matter have pointed out that Motorola, in April 2020, introduced its flagship-level phone with the Edge Plus. This 5G-enabled Edge Plus is currently made available online at approximately ₹65,000 ($880). Other key features include a 5,000mAh battery, 108-megapixel camera, Qualcomm Snapdragon 865 processor, and 12GB RAM.
The official release of the Snapdragon 888-based phones is anticipated at the beginning of 2021. Reports further added that Xiaomi is also likely to prioritize on launching smartphones using the latest chipset. Furthermore, the Chinese company is set to showcase its Mi 11 smartphones series on 28th December 2020. This series will reportedly come with a 4,780mAh battery, Quad HD+ display, and Corning Gorilla Glass Victus, in addition to the Qualcomm Snapdragon 888.
The SoC (System On a Chip) will reportedly be a major upgrade over other predecessors. As per the benchmark results of Qualcomm, the processor will ensure a significant improvement in performance across AI, graphics, and CPU, among other parameters.
Reliable reports further cited that the Qualcomm Snapdragon 888, however, may not be more prominent than the A13 and A14 chips of Apple. Moreover, Snapdragon 888 reportedly registered lesser scores as compared to the flagship chips on Geekbench 5 & GFX Bench benchmark tests.
Source credit:
https://tech.hindustantimes.com/mobile/news/motorola-may-soon-launch-snapdragon-888-powered-smartphone-71609044908473.html