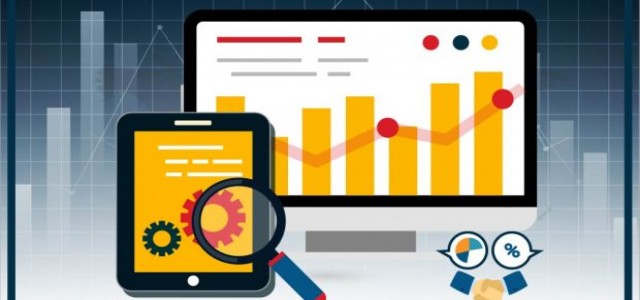 Metallic Stearate Market should surpass USD 7 Billion by 2024; according to a new research report.
Rising demand from diverse end use industries are anticipated to drive metallic stearate market growth. Zinc, calcium, aluminum, and magnesium are most commonly used stearates. They are of high commercial importance owing to their lubricating, gelling, stabilizing and water repellence properties. They are produced using vegetable oils which is an organic raw material.
Get sample copy of this research report @ https://www.decresearch.com/request-sample/detail/2866
Metallic stearate market from polymer application is estimated to surpass USD 1.5 billion in 2024 owing to increasing demand from Asia-Pacific region, as it is a hub for polymers & rubbers processing industry. These products are used in fiberglass reinforced polyesters, polyolefin, polystyrene phenolic resins & compounds, and PVC. Growing polymer industry is expected to lead to an increase in metallic stearates demand.
Metallic stearates are derived from industrial grade of stearic acid, and is prepared through two methods, reaction of metal oxides with molten fatty acids and double decomposition method. Volatile raw material prices including vegetable oils and petrochemicals along with rising incidences of toxicity and hazards associated with production might hinder industry growth. Recent development of using bio-based products with increasing focus on R&D concerning product innovation should generate lucrative opportunities for product.
Metallic stearate market from cosmetic industry application should surpass USD 1 billion owing to its inherent characteristics of colour stability, binding ability, versatility, and thickening. The hydrophobic nature of the product helps powder form from absorbing water and thus from forming agglomerates. These products are used in lip colors, eyeliners, shampoos, sun protective lotions, ointments. Dosage used are relatively low ranging from 0.05 to 1%. These properties enhance shelf life of products which in turn should boost market growth.
Get Table of Contents (ToC) of this research report @ https://www.decresearch.com/toc/detail/metallic-stearate-market
Metallic stearate market from rubber industry would have significant gains up to 4.5 % in the projected timeframe. They are utilized as mold release agents, acid scavengers, and lubricants which enhances the surface of rubber product. Dry metallic stearates have usage as release agents for rubber, as they avoid it from sticking to mold which should propel industry size.
China zinc stearate market will witness gains at over 7.5% during projected period which can be attributed to extensive regional presence of polymer, paints & coatings and rubber manufacturing companies. Rising per capita income along with government support for bio-based manufacturing should further strengthen regional industry growth.
Browse More News:
https://www.marketwatch.com/press-release/construction-chemicals-market-growth-trends-covid-19-impact-and-forecasts-2016-2024-2022-01-10
https://www.marketwatch.com/press-release/global-oilfield-surfactant-market-size-share-and-trends-2021-2027-basf-baker-hughes-halliburton-schlumberger-2022-01-10
https://www.marketwatch.com/press-release/fertilizer-market-report-trends-forecast-and-competitive-analysis-by-2027-2022-01-10