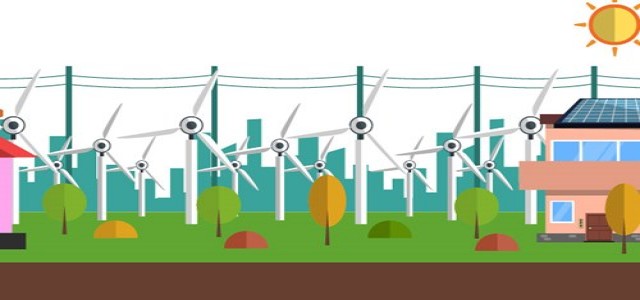 Masdar, a renewable energy company, and Tribe Infrastructure Group, a financial and transaction advisory services provider, have reportedly entered an agreement. The deal is regarding the establishment of a JV (joint venture) in Australia, which is likely to strengthen the deployment of the utility-scale EfW (energy-from-waste) projects.
As per the reported statement made by Masdar, the establishment of the JV is aimed at developing the EfW projects across Australia and supporting their management and delivery. The construction of the $377 million greenfield plant is ongoing and is expected to become fully operational by the end of 2022. Upon the completion of the facility construction, it will be able to process 300,000 tons of non-recyclable commercial, residual municipal & industrial wastes as well as up to 30,000 tons of biosolids in a year. In addition, the facility will recover nearly 70,000 TPA of bottom ash.
Moreover, Masdar has reportedly stated that the plant will generate 29-MW of baseload renewable energy and displace above 300,000 tons of CO2 emissions in a year. In October 2020, the two companies joined SUEZ Australia and New Zealand and Opal Australian Paper as the additional equity partners to develop the Maryvale EfW facility in Australia. This project will have the capability to divert nearly 325,000 tons of non-recyclable residual wastes and reuse the wastes to generate electricity and steam.
Former Australian Defense Minister, Christopher Pyne, has stated that Masdar and Tribe will become the 1st two companies to have signed such contracts. The recent JV agreement to turn waste into energy will form a strong bond between these two companies across Australia.
The statement of Masdar further added that over 27 million tons of waste have been landfilled in Australia per year. However, there is presently no utility-scale energy developed from the waste plants in the region. Therefore, it represents an attractive market for the EfW project investments, which will play a key role in the increased focus to help decarbonize the Australian economy.
Source credit:
https://meconstructionnews.com/44898/masdar-tribe-establish-joint-venture-for-energy-from-waste-projects-in-australia#:~:text=Renewable%20energy%20company%20Masdar%20and,%2Dwaste%20(EfW)%20projects.