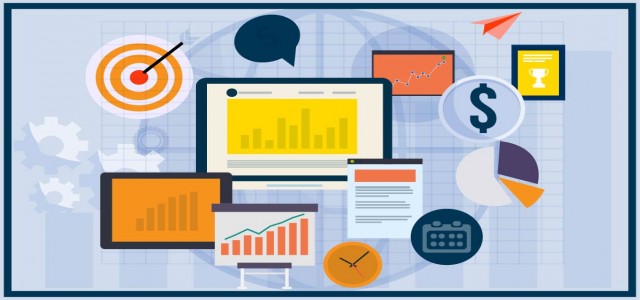 Marine Propulsion Engine market is gaining a substantial traction on the grounds of powering the world's largest ships that transport cargo across the globe. Over the years, there has been a tremendous increase in the international trade through marine transportation due to its cost-effectiveness. Consequently, there is a high demand for fuel efficient ships, which will propel marine propulsion engine industry. Basically, marine propulsion refers to the mechanism that produces the required thrust for driving the marine objects.
The propulsion engines used in these marine vessels are a fascinating piece of machinery which are undergoing rapid development and product upgradation for energy efficiency and high performance. In this regard, some of the world's finest marine propulsion engine market players such as Rolls-Royce and Wärtsilä are emphasizing on diversifying their product portfolios to explore sustainable transportation solutions.
Get sample copy of this research report @ https://www.decresearch.com/request-sample/detail/791
Major marine propulsion engine products include natural gas, diesel, fuel cell, steam turbine, wind & solar, and gas turbine engines. Wind & solar marine propulsion engine market, which contributed over 3.5 % of the overall revenue in 2015, is expected to grow at a rate of 5.9% over 2016-2024. The growth can be credited to favorable government policies supporting the product applications in shipping industry due to its eco-friendly nature. Diesel propulsion engine market price worth USD 6 billion in 2015, is expected to register a CAGR of 4.2% over the coming eight years.
The growth can be attributed to rapid advancements in various technologies such as fuel injection technology, firing pressures, brake mean effective pressure, and turbo charging efficiency. Gas turbine propulsion market share worth USD 900 million in 2015, is anticipated to witness a high surge over 2016-2024 due to accelerated sprint operation mode provided by these turbines. They also find extensive applications in naval and defense sectors. Fuel cell propulsion market is predicted to witness a substantial growth over the coming years as the product offers high growth potential for ship impulsion and can boost the performance of low-powered auxiliary impulsion machinery. Furthermore, high demand for electric transmission is predicted to increase the use of fuel cells over the next few years.
Rising proximity of wind and solar energy as auxiliary power sources will lead this segment to register a CAGR of 5.9% over the period of 2016-2024, having had a contribution of 3.5% of overall marine propulsion engines industry stake in 2015. Apart from this, diesel, steam turbine, gas turbine, fuel cell, and natural gas are the noticeable product segments of marine propulsion engine market. The gas turbines product segment is witnessing lucrative gains, owing to its the high-speed sprint operation mode. Such turbines are in great demand in the military & naval sector, thus, boosting the growth prospects of marine propulsion engine industry.
Asia Pacific marine propulsion engine industry accounted for more than 50% of the overall share in 2015, with a revenue generation of more than USD 4.5 billion. China and South Korea are the prominent revenue contributors. These countries have been investing heavily in regional marine propulsion engine market, thereby augmenting APAC market share. Moreover, favorable government initiatives for the development of solar & wind energy powered products in the region will also drive the market demand.
Key marine propulsion engine industry participants are likely to focus on research and development activities to come up with environmentally sustainable and economical technologies. Notable market players include Mitsubishi, MAN Diesel & Turbo, Wärtsilä, Volvo Penta, Hydraulic Marine Systems, Caterpillar, Exxon Mobil Corp, Yamaha, Sinopec, Hydrosta BV, and Cummins.
Get This Report Customized To Your Requirements @ https://www.decresearch.com/roc/791
Some Point from Table of Contents:
Chapter 4. Marine Propulsion Engine Product Insights
4.1. Marine propulsion engine market share by product, 2015 & 2024
4.2. Diesel Propulsion
4.2.1 Market estimates and forecast, 2013 - 2024
4.2.2 Market estimates and forecast, by region, 2013 - 2024
4.3. Wind & Solar Propulsion
4.3.1 Market estimates and forecast, 2013 - 2024
4.3.2 Market estimates and forecast, by region, 2013 - 2024
4.4. Gas Turbine Propulsion
4.4.1 Market estimates and forecast, 2013 - 2024
4.4.2 Market estimates and forecast, by region, 2013 - 2024
4.5. Fuel Cell Propulsion
4.5.1 Market estimates and forecast, 2013 - 2024
4.5.2 Marine Propulsion Engine market estimates and forecast, by region, 2013 - 2024
4.6. Steam Turbine Propulsion
4.6.1 Market estimates and forecast, 2013 - 2024
4.6.2 Market estimates and forecast, by region, 2013 - 2024
4.7. Natural Gas
4.7.1 Market estimates and forecast, 2013 - 2024
4.7.2 Market estimates and forecast, by region, 2013 - 2024
4.8. Others
4.8.1 Market estimates and forecast, 2013 - 2024
4.8.2 Market estimates and forecast, by region, 2013 - 2024
Browse complete Table of Contents (ToC) of this research report @
https://www.decresearch.com/toc/detail/marine-propulsion-engine-market