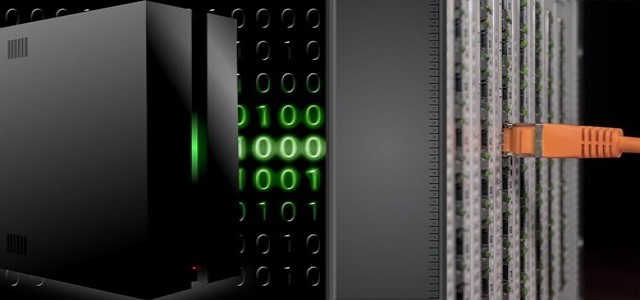 With more than over 5 million data centers worldwide, and much more under construction, the need for having exceptional yet robust data center services is being largely felt across various economies of the world today. Speaking of the newly constructed data centers or the ones under construction, it would be essential to state the mention of Google Inc.
One of the largest tech giants in the world, Google had in 2019 announced investing USD 13 billion in building new data center campuses and offices across the regions of Texas, Nevada, Nebraska, and Ohio. This move came on the heels of the company's major expansion tactic of its internet infrastructure in 2019 and was claimed to create nearly 10,000 new construction jobs over the span of upcoming years.
Likewise, considering the surging adoption of online ed-tech and video conferencing platforms owing to the stringent lockdown protocols amidst dreaded COVID-19 pandemic, Zoom Video Communications had in mid-2020 announced the launch of a data center in Singapore to cater to the increasing demand for its VC platform in the nation.
With umpteen data center construction projects being underway, a huge responsibility lies on their proper and efficient operation, which has now prompted various data center services companies to go nine yards for introducing novel techniques and technologies to streamline the process and ease the task for data center operators. In one such instance it was reported that America's leading commercial real estate services and investment firm- CBRE- had in July 2020 inked a strategic deal with IBM for its Smart Maintenance service.
As per reliable reports, the agreement allows CBRE to provide its clients with Smart Maintenance, a service which compliments its current suite of DCIM and maintenance services. It would be essential to note that the service makes use of AI and analytics from IBM Services to offer vendor-agnostic maintenance for the firm's data center clients.
Meanwhile, laying off the burden of expanding data center facilities, Park Place Technologies, a global leader in third-party Data Center Maintenance firm declared taking over Curvature Inc., to emerge as the largest global provider of 3rd-party center maintenance, on November 2020. Such initiatives are expected to push forth the massive growth of data center services market in the upcoming years.
In fact, industry experts have estimated that global data center services market is poised to record a valuation of USD 25 billion by 2027 end.
OTT platforms and data centers | Impact of a paradigm shift to OTT platforms on data center services industry
Novel coronavirus, which left people to be stuck at their homes during the lockdown phase, has eventually turned out to be a profitable thing for all the OTT platforms. It was reported that global OTT subscriptions went up to 60% during the last year. And in this aspect, various companies have been looking forward to enhancing their network capacities and capabilities, enunciating the need for data centers.
To illustrate, as a reminder of the growing strength of OTT services in the country, Egypt's first integrated telecom operator- Telecom Egypt had in 2020 announced building the country's largest international data center facility. As per news reports, the project was to be commissioned in early-2021 and has been expected to be the country's first ever new data center with the Uptime Institute's certification in the Design, Constructed Facility, and Operational Sustainability categories.
This innovative development has raised need for having a foolproof maintenance, training, and support service for data centers, which has dramatically enhanced the growth potential of data center services in the country.
In a nutshell, the expanding network of data centers worldwide would potentially carve out a profitable niche for the global data centers market over the span of 2021 to 2027, allowing various end-user industries including government agencies, BFSI, and others to leverage significant benefits out of these.