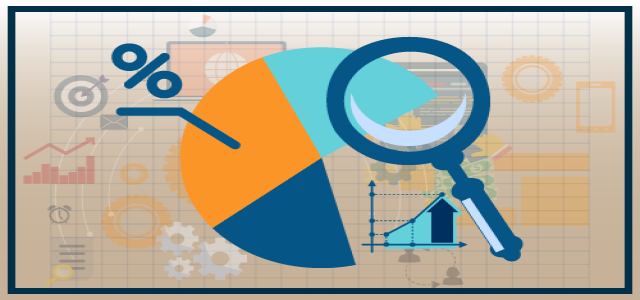 Global automotive regenerative braking market size will touch a valuation of USD 18.5 billion by 2027.The growth can be attributed to the increasing demand for electric regenerative braking systems during the analysis period owing to the rising focus on energy recovery from the deceleration of vehicles. These systems are largely preferred to transform and store electricity with the help of motors during sudden deceleration.
Get sample copy of this research report @ https://www.gminsights.com/request-sample/detail/4643
The automotive regenerative braking market will show promising growth driven by the higher advances in supportive infrastructure across emerging and developed countries. There is a growing need for braking systems to offer exceptional benefits, like reduced carbon dioxide emission and higher electric vehicle battery range. In addition, the mount in technological advancements to enhance the regenerative brake efficiencies will play a crucial role in the market progression.
Growing consumer emphasis on sustainable solutions has triggered the need for effective alternative fuel vehicles, complementing the adoption of electric vehicles, like cars, electric public buses, and two-wheelers. This can be accredited to the adverse effects of global warming and climate change, arising from the escalating greenhouse gas levels in the atmosphere, given the rising emissions from fossil fuel vehicles.
There has been a substantial rise in government investments and initiatives for mitigating the use of fossil fuels to limit carbon emissions. For instance, the Government of Germany, in 2019, came up with an initiative 2030, Climate Action Programme, for replacing around 10 million fossil fuels automotive with electric vehicles. It also aims at installing about a million charging stations over German roads in the next 10 years. In light of such advancements, automotive regenerative braking market size from BEV (battery-electric vehicle) propulsion could observe a 25% CAGR through 2027.
Two-wheeler vehicles are expected to record more than 40% of the automotive regenerative braking industry share up to 2027 driven by the rising incorporation of innovative technologies for reducing the charging time. The increasing efforts taken up by OEMs and novel electric two-wheeler manufacturers have led to the introduction of diverse automotive regenerative braking systems for enhanced battery recharge capabilities.
The automotive regenerative braking market in Latin America will grow at a robust pace in the forecasted time due to the surging sales of luxury, premium, and sports vehicles. The hiking household incomes and the improved standard of living in the region have increased the adoption of electric vehicles. The expanding urban class population size coupled with the increasing government spending towards sustainable public transportation will additionally drive the regional market growth.
Request for a Customization of this research report @ https://www.gminsights.com/roc/4643
Partial Chapter of the Table of Content
Chapter 5 Automotive Regenerative Braking Market, By Propulsion
5.1 Market share by propulsion, 2020 & 2027
5.2 BEV
5.2.1 Market estimates and forecast from BEV, 2017 - 2027, (Units) (USD Million)
5.2.2 Market estimates and forecast from BEV, by region, 2017 - 2027 (Units) (USD Million)
5.3 PHEV
5.3.1 Market estimates and forecast from PHEV, 2017 - 2027, (Units) (USD Million)
5.3.2 Market estimates and forecast from PHEV, by region, 2017 - 2027 (Units) (USD Million)
5.4 HEV
5.4.1 Market estimates and forecast from HEV, 2017 - 2027, (Units) (USD Million)
5.4.2 Market estimates and forecast from HEV, by region, 2017 - 2027 (Units) (USD Million)
Chapter 6 Automotive Regenerative Braking Market, By Vehicle
6.1 Market share by vehicle, 2020 & 2027
6.2 Two-wheelers
6.2.1 Market estimates and forecast from BEV, 2017 - 2027, (Units) (USD Million)
6.2.2 Market estimates and forecast from BEV, by region, 2017 - 2027 (Units) (USD Million)
6.3 Passenger Cars
6.3.1 Market estimates and forecast from PHEV, 2017 - 2027, (Units) (USD Million)
6.3.2 Market estimates and forecast from PHEV, by region, 2017 - 2027 (Units) (USD Million)
6.4 Commercial Vehicles
6.4.1 Market estimates and forecast from HEV, 2017 - 2027, (Units) (USD Million)
6.4.2 Automotive Regenerative Braking Market estimates and forecast from HEV, by region, 2017 - 2027 (Units) (USD Million)
Browse complete Table of Contents (ToC) of this research report @ https://www.gminsights.com/toc/detail/automotive-regenerative-braking-market#