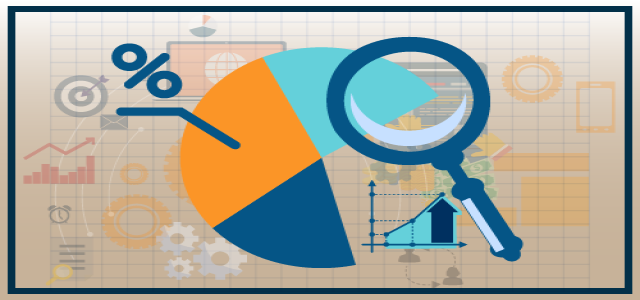 The size of automotive weigh in motion market is anticipated to cross 2.98 billion by 2026. Growing adoption of smart transportation technology to provide safe and smooth freight across cities will drive market outlook. Rising spending on weigh in motion (WIM) systems across emerging economies to manage traffic congestion issues may favor business growth.
Globally, automotive weigh in motion has witnessed significant demand over the years due to the growing concerns over environmental degradation in various parts of the world, which has led to the adoption of smart transportation solutions. Several recognized institutions across the U.S. are supporting the deployment of smart transportation systems increase the safety and mobility of vehicles.
Get sample copy of this research report @ https://www.gminsights.com/request-sample/detail/4648
Strict rules established by the concerned authorities regarding traffic safety and overloading of vehicles in North America will supplement the regional product demand. In the year 2019, North America accounted for more than 28% of the global automotive weigh in motion market share.
However, the commercial transportation activity has taken a hit in North American countries of the U.S. and Canada due to COVID-19 restrictions. The impact of the virus is severe in The U.S. where the commercial activity is nearly 63% less than the usual transportation activity. The sector is expected to come up substantially once the global pandemic subsides.
Single load automotive weigh in motion sensors have enjoyed widespread adoption as they are considered to be reliable and accurate. This sensor renders more than 6% accuracy and even better during use on highways.
Through proper installation, calibration and maintenance process of these sensors, a single load cell sensor carries the ability to last for up to 12 years. These benefits of the products is poised to fuel their deployment in the coming years.
Automotive weigh in motion solutions have unique installation techniques like in board WIM, on board weigh in motion and weight bridge solutions. Bridge WIM is a unique weighing system, sensors in which are placed on the soffit of the bridges. The sensors deployed in these systems measure strains lead to the bending of the bridge caused due to the passage of heavy vehicles from the bridge.
With respect to the application spectrum, in 2019, weight based trolling segment showcased a considerable demand of weigh in motion systems, holding a share of more than 20% of the demand worldwide. The road user usually pays a toll on the basis of the weight or load of the automobile. Automotive weigh in motion ensures right and fair process for tolling systems and also helps in proving finance for the construction and maintenance of the road infrastructure.
Major automotive weigh in motion companies are constantly enhancing their product portfolio to expand their customer base and achieve competitive advantage, including EFKON, International Road Dynamics, Kistler and Q Free, among various others.
Request for a Customization of this research report @ https://www.gminsights.com/roc/4648
Partial Chapter of the Table of Content
Chapter 5. Automotive Weigh in Motion Market, By Installation
5.1. Global market installation insights
5.2. In-road systems
5.2.1. Global market estimates and forecast, 2016 – 2026
5.2.2. Global market estimates and forecast by region, 2016 – 2026
5.3. Weight bridge systems
5.3.1. Global market estimates and forecast, 2016 – 2026
5.3.2. Global market estimates and forecast by region, 2016 – 2026
5.4. On board systems
5.4.1. Global market estimates and forecast, 2016 – 2026
5.4.2. Global market estimates and forecast by region, 2016 – 2026
Chapter 6. Automotive Weigh in Motion Market, By Application
6.1. Global market application insights
6.2. Traffic data collection
6.2.1. Market estimates and forecast, 2016 - 2026
6.2.2. Market estimates and forecast by region, 2016 - 2026
6.3. Weight enforcement
6.3.1. Automotive weigh in motion market estimates and forecast, 2016 - 2026
6.3.2. Market estimates and forecast by region, 2016 - 2026
6.4. Weight based tolling
6.4.1. Market estimates and forecast, 2016 - 2026
6.4.2. Automotive weigh in motion market estimates and forecast by region, 2016 - 2026
6.5. Bridge protection
6.5.1. Market estimates and forecast, 2016 - 2026
6.5.2. Automotive weigh in motion market estimates and forecast by region, 2016 - 2026
6.6. Industrial truck weighing
Browse complete Table of Contents (ToC) of this research report @ https://www.gminsights.com/toc/detail/automotive-weigh-in-motion-market