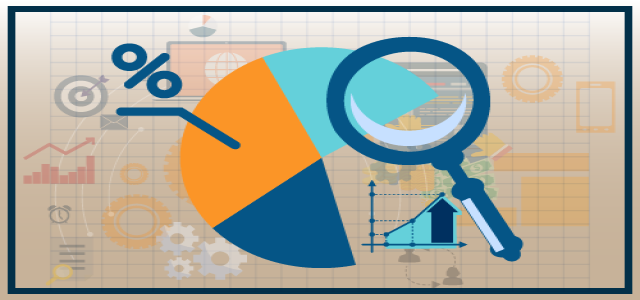 Automotive glass market may surpass USD 11 billion by 2027. The OEM end-use category held more than 82% market share in 2020. Some OEMs in the industry consist of international glass manufacturers like ASAHI Glass Limited, which directly deal with car manufacturers and have long-term tie-ups or contracts for the supply of glass. Rise in new vehicle production is boosting the business of automotive glass OEMs.
Meanwhile, heavy vehicle category is expected to record around 5.4% CAGR over the forecast period. Urbanization has caused a surge in the construction of highways, buildings, and roads, which has sparked a need for heavy commercial vehicles. In 2021, Indian subsidiary of Daimler AG said that the region's heavy commercial vehicle market could grow 50-80% as the economic activities begin to resume following COVID-19 restrictions. High number of accidents on the highways could also result in the demand for replacement of automotive glass used in heavy vehicles.
Get sample copy of this research report @ https://www.gminsights.com/request-sample/detail/1087
With a rise in electric vehicle production and sales, the automotive glass market is expected to procure commendable growth by 2027. Increasing consumer purchasing power across emerging nations is fueling the demand for newer vehicle models. While automakers are emphasizing on improving structural strength of their vehicles to meet safety standards as well as on enhancing aesthetic appeal.
Automotive glass manufacturers are launching innovative technologies for enhancing vehicle driving experience. They are expanding their manufacturing facilities to boost production capacity. In 2019, Corning opened its new manufacturing facility in China, for the first large-part AutoGrade cover glass solutions. The facility was focused on driving high-volume manufacturing of automotive interior glass parts.
Laminated and tempered glass are used to make automotive windscreens. However, laminated glass windshields are more expensive than their counterparts. It is estimated that the laminated glass segment is likely to register a CAGR of around 5.9% in the coming years. Laminated glass has easy reparability and compatibility with polyvinyl butyral coating for soundproofing, better glass bonding, and clear visibility. For producing laminated glass, two glass coats are sandwiched with a laminate, and the possibilities of damages and injuries are reduced as the glass is usually in a frame.
On the other hand, tempered automotive glass or toughened glass is made by heating and then quickly cooling pre-cut glass pieces in a tempering furnace. This glass is highly resistant to harsh environments and is highly durable.
Geographically, the North America automotive glass market is projected to gain nearly 16% share on account of strict regulations regarding vehicle and passenger safety. There is a surging demand for automotive glass developed by OEMs for lightweight vehicles. Market players are complying with the regulations set down by the concerned authorities, including measures for crash resistance, strength, penetration through windshields, and passenger safety.
Globally, the automotive glass market consists of companies such as Asahi Glass, Corning, Inc., Webasto, Saint-Gobain, Nippon Sheet Glass Co. Ltd., Magna International Inc., Independent Glass, Shatterprufe Windscreens, Guardian Glass, Fuyao Group, LKQ Corporation, and Gentex Corporation, among others. These firms are working on various business strategies such as new product development and partnerships.
Get This Report Customized To Your Requirements @ https://www.gminsights.com/roc/1087
Some Point from Table of Contents:
Chapter 4 Automotive Glass Market, By Product
4.1 Global automotive glass market share by product, 2020 & 2027
4.2 Laminated
4.2.1 Global market estimates and forecasts, 2017 - 2027
4.2.2 Market estimates and forecast, by region, 2017 - 2027
4.3 Tempered
4.3.1 Global market estimates and forecasts, 2017 - 2027
4.3.2 Market estimates and forecast, by region, 2017 – 2027
Chapter 5 Automotive Glass Market, By Application
5.1 Global automotive glass market share by application, 2020 & 2027
5.2 Sidelite
5.2.1 Global market estimates and forecasts, 2017 - 2027
5.2.2 Market estimates and forecast, by region, 2017 - 2027
5.3 Backlite
5.3.1 Global market estimates and forecasts, 2017 - 2027
5.3.2 Market estimates and forecast, by region, 2017 – 2027
5.4 Windscreen
5.4.1 Global market estimates and forecasts, 2017 - 2027
5.4.2 Market estimates and forecast, by region, 2017 – 2027
Browse complete Table of Contents (ToC) of this research report @ https://www.gminsights.com/toc/detail/automotive-glass-market