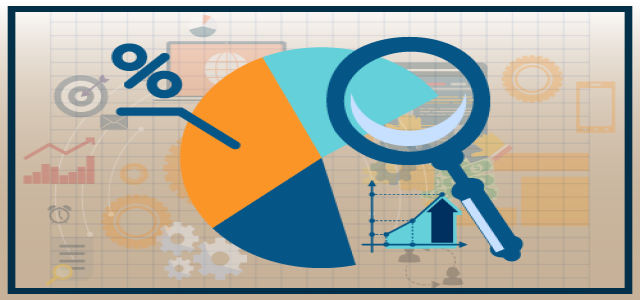 Global automotive brake caliper market size is projected to exceed USD 13 billion by 2027 owing to increasing government initiatives to encourage automakers to introduce fuel-efficient systems. This is due to escalating environmental concerns associated with emissions from conventional engines.
Several brake caliper manufacturers are focusing on producing lightweight units in order to aid in reducing the overall automotive weight. The reduction in automotive weight results in higher fuel efficiency and leaser carbon emission.
Get sample copy of this research report @ https://www.gminsights.com/request-sample/detail/2336
Industry players are employing certain methodologies, such as paring pistons & seals, and incorporating pad sliding systems to reduce caliper mass without compromising its performance and functionalities. Growing R&D activities to introduce efficient braking systems would positively influence business expansion in the coming years.
Floating calipers are witnessing high adoption in passenger car disc brakes owing to their ability to dissipate heat and enhanced durability. The sliding nature of floating calipers allows them to withstand high temperatures on friction which reduces the chances of brake fade. The low cost of manufacturing automotive floating brake calipers due to their simple and lightweight buildup is further likely to boost its adoption in passenger cars. Driven by this, the market share of floating brake calipers is expected to grow at a CAGR of 3.5% through 2027.
A significant rise in disposable income has led to the tremendous demand for cars globally, further boosting the demand for brake calipers in the passenger vehicles segment. According to the International Organization of Motor Vehicle manufacturers, approximately 55.83 million passenger cars globally were produced in 2020.
Growing penetration of two-wheelers especially in densely populated countries like India, China, and Brazil, is predicted to bolster brake caliper demand to a large extent. In addition, the rising production of electric bikes and scooters is expected to provide enormous growth opportunities for various advanced braking systems. For instance, Ola Electric has recently launched its new 'Electric S1 Scooters' in India. The company is aiming to produce approximately 1 million units each year and expand its business globally.
North America held around 20% of global automotive brake caliper market share in 2020 and is poised to exhibit significant growth. This expansion is attributed to the growing demand for light commercial vehicles (LCVs) from expanding e-commerce and logistics industries in the region. As per the OICA, in 2020, around 6.89 million commercial vehicles were manufactured in the U.S.
The presence of stringent norms encouraging the deployment of advanced security and braking systems in automobiles, such as ADAS, automatic emergency braking systems, disc brakes, electromagnetic braking systems, and others would accelerate brake caliper demand to a great extent. Moreover, the positive electric vehicle outlook driven by favorable federal regulations is expected to favor the automotive brake caliper business expansion in North America.
Impelled by such factors, prominent companies operating in global automotive brake caliper market are emphasizing on leveraging advanced manufacturing technologies to reduce production costs. Along with this, brake caliper manufacturers are also eyeing on strategic partnerships and collaborations with automotive makers for the production and direct sales of customized calipers.
The growing incorporation of fuel-efficient and advanced security systems in automobiles, along with the rising adoption of EVs worldwide is expected to complement global automotive brake caliper industry forecast.
Request for a Customization of this research report @ https://www.gminsights.com/roc/2336
Partial Chapter of the Table of Content
Chapter 5 Automotive Brake Caliper Market, By Product
5.1 Global market insights, by product
5.2 Fixed
5.2.1 Global market estimates and forecasts, 2017 - 2027
5.2.2 Market estimates and forecast, by region, 2017 - 2027
5.3 Floating/Sliding
5.3.1 Global market estimates and forecasts, 2017 - 2027
5.3.2 Market estimates and forecast, by region, 2017 – 2027
Chapter 6 Automotive Brake Caliper Market, By Piston Material
6.1 Global automotive brake caliper market insights, by piston material
6.2 Aluminum
6.2.1 Global market estimates and forecasts, 2017 - 2027
6.2.2 Market estimates and forecast, by region, 2017 - 2027
6.3 Steel
6.3.1 Global market estimates and forecasts, 2017 - 2027
6.3.2 Market estimates and forecast, by region, 2017 – 2027
6.4 Titanium
6.4.1 Global market estimates and forecasts, 2017 - 2027
6.4.2 Market estimates and forecast, by region, 2017 – 2027
6.5 Phenolics
6.5.1 Global market estimates and forecasts, 2017 - 2027
6.5.2 Market estimates and forecast, by region, 2017 - 2027
Chapter 7 Automotive Brake Caliper Market, By Manufacturing Process
7.1 Global automotive brake caliper market insights, by manufacturing process
7.2 High pressure die casting
7.2.1 Global market estimates and forecasts, 2017 - 2027
7.2.2 Market estimates and forecast, by region, 2017 - 2027
7.3 Gravity die casting
7.3.1 Global market estimates and forecasts, 2017 - 2027
7.3.2 Market estimates and forecast, by region, 2017 – 2027
Browse complete Table of Contents (ToC) of this research report @ https://www.gminsights.com/toc/detail/automotive-brake-caliper-market