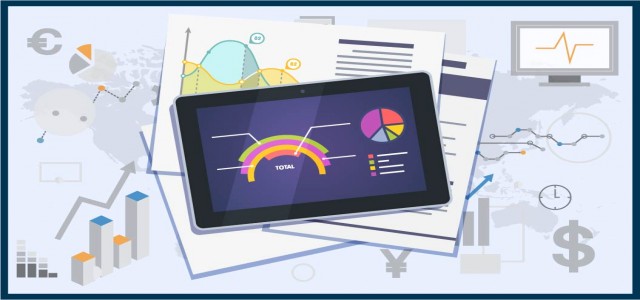 Agriculture equipment market size has witnessed sizeable expansion over time favoured by the integration of various advanced technologies like AI, IoT, and machine learning into agriculture machines.
Companies that specialize in agriculture equipment are actively working on building IoT-powered machines, allowing farmers to enhance efficiency of various operations such as prepping, feeding and harvesting, plantation and enhancing crop yields.
Get sample copy of this research report @ https://www.decresearch.com/request-sample/detail/2845
In August'21, prominent agricultural manufacturer- John Deere purchased Silicon Valley-headquartered Bear Flag Robotics for USD 250 million. The acquisition will help the American machinery giant to accelerate the development and availability of automation on the farm, supporting John Deere's long-term goal to create advanced machines to meet growing agricultural needs.
The agriculture sector is gradually transitioning from the conventional labour-intensive production to automatic processes. The surging cost of farm labour coupled with the declining labour supply, for instance, has encouraged farmers to buy combine harvesters for cutting and thrashing purposes in agriculture land.
The growing implementation of the concept of Industry 4.0 in the agriculture sector over time is one of the major factors driving the agricultural equipment business expansion. Many government authorities are promoting the concept of Agriculture 4.0, that focuses on the implementation of advanced technology like robots, sensors, GPS, and aerial images in agriculture machines to allow farmers to be more efficient, safe, sustainable, and profitable.
Planting and fertilizing machinery has witnessed considerable adoption over time, as it allows the farmers to easily sow seeds for production of crop and spread fertilizers. Factors like an increase in labour overheads, government subsidies, scarcity of labour, technological innovations, as well as credit availability, are urging farmers to adopt advanced machine solutions.
The planting and fertilizing machinery is gradually recording favourable adoption in the vast agriculture industry to reduce manual intervention and enhance efficiency in the planting procedure. Agricultural equipment market growth is also supported by the introduction of various new products to meet the surging technology needs in the agricultural sector, to accelerate the process of seed sowing, enhance cultivation, and ensuring improved product availability.
Asia Pacific has emerged as a key consumption belt for the agriculture equipment market, owing to the focus of the government on offering financial support to farmers in emerging nations. For example, the National Bank for Agriculture and Rural Development or NABARD scheme extended by the Indian government offers 30% subsidy on the actual cost of tractor, providing farmers the opportunity to buy tractors at low cost.
Moreover, the government of China subsidizes rural farmers to support the production of crops along with reducing the dependence on foreign produce. Government authorities are also encouraging farm mechanization to drive production and increase the regional consumption.
Notable agriculture equipment companies include JCB Limited, CNH Industrial N.V., Escorts Group, Yanmar Company Limited, and Claas KGaA mbH, Mahindra & Mahindra Ltd., and Valmont Industries Incorporated, among various others.
Get This Report Customized To Your [email protected] https://www.decresearch.com/roc/2845
Some Point from Table of Contents:
Data Tables
TABLE 1. Agriculture equipment industry 3600 synopsis, 2017 - 2027
TABLE 2. Agriculture equipment market, 2017 - 2020 (USD Million)
TABLE 3. Agriculture equipment industry, 2021 - 2027 (USD Million)
TABLE 4. Agriculture equipment industry, 2017 - 2020 (Units)
TABLE 5. Agriculture equipment industry, 2021 - 2027 (Units)
TABLE 6. Agriculture equipment industry, by region, 2017 - 2020 (USD Million)
TABLE 7. Agriculture equipment market, by region, 2021 - 2027 (USD Million)
TABLE 8. Agriculture equipment industry, by region, 2017 - 2020 (Units)
TABLE 9. Agriculture equipment industry, by region, 2021 - 2027 (Units)
TABLE 10. Agriculture equipment market, by product, 2017 - 2020 (USD Million)
TABLE 11. Agriculture equipment industry, by product, 2021 - 2027 (USD Million)
TABLE 12. Agriculture equipment industry, by product, 2017 - 2020 (Units)
TABLE 13. Agriculture equipment market, by product, 2021 - 2027 (Units)
TABLE 14. Agriculture equipment market, by farm tractors, 2017 - 2020 (USD Million)
Browse complete Table of Contents (ToC) of this research report @
https://www.decresearch.com/toc/detail/agriculture-equipment-market